Festival of Chatham Reach
18th September - 19th September 2021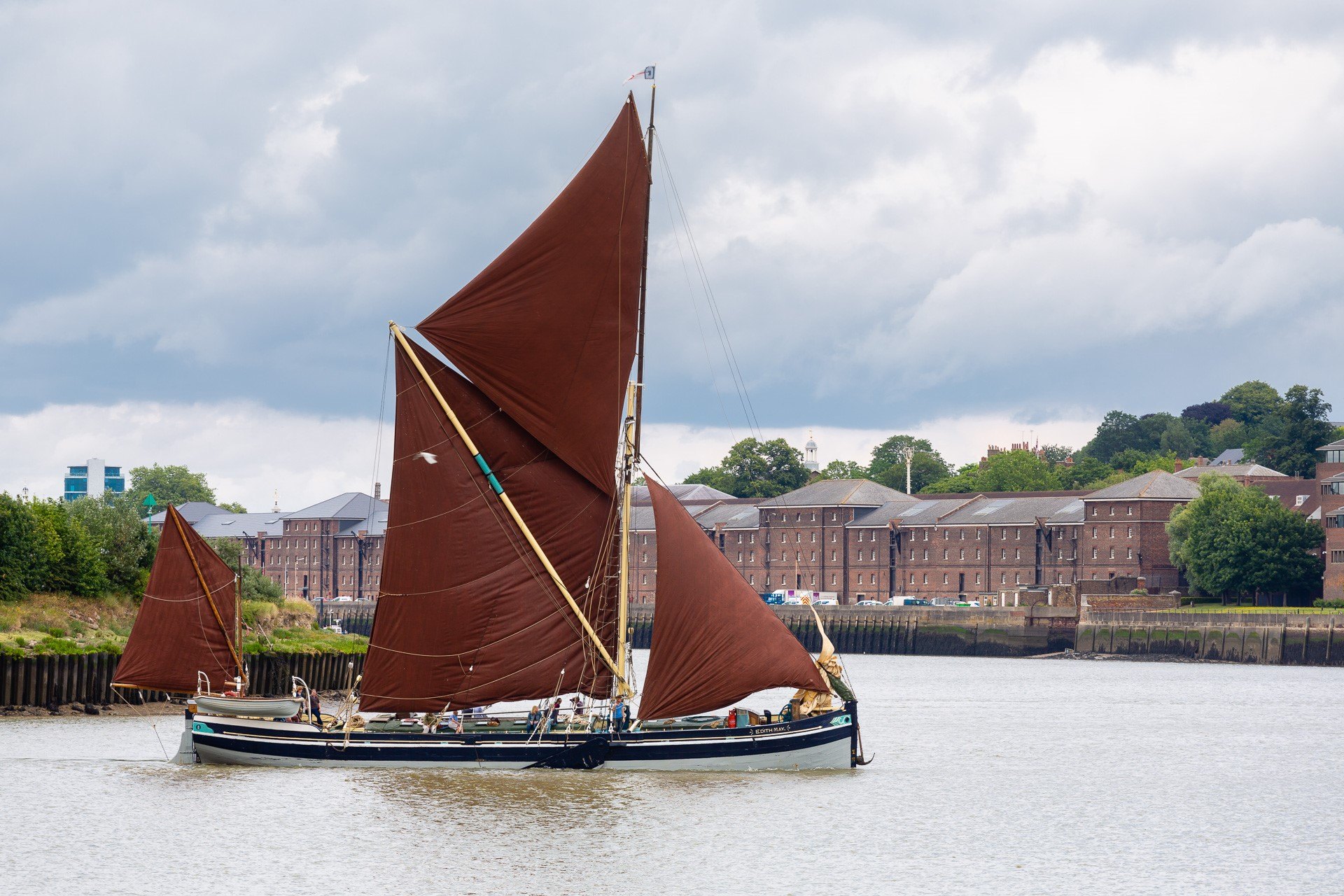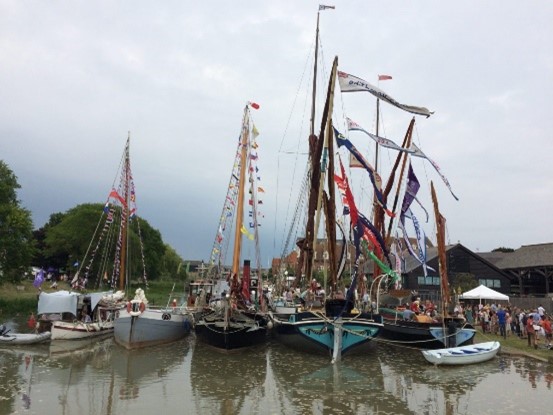 A country fayre atmosphere, with a focus on the heritage of the river and river vessels, we'll be remembering the history of Sun Pier as a hub of river life coinciding with the second weekend of Heritage Open Days.
Located alongside and on Sun Pier in Chatham - currently the only available public river access point in Medway - we will celebrate with historic vessels open to explore, free have-a-go stalls, history walks, and interactive activities to entertain and educate all ages.
In the days leading up to the festival a free sail will take place offering community groups and organisations who would never usually experience life on the river the chance to take the helm and have a go at steering the ship. Haul a sail, wind a winch, learn the history of the area and enjoy the peace of being on the river, all under sail on a 115-year wooden sailing barge (pre booking required). Seeing Medway from the river is without doubt its most beautiful viewpoint. These sailings will need to be booked in advance.
This event is organised by Medway Council in partnership with Sun Pier House and Tiller and Wheel.
Follow Enjoy Medway for up-to-date information on Facebook, Twitter and Instagram      
#WhoKnew #CreativeMedway #Medway2025
Address
Sun Pier and River Medway
Sun Pier
Medway Street
Chatham
ME4 4HF
Contact
Entry Price
Free admission.
Sailing barge experiences need to be pre-booked.