Medway Pride
21st August 2021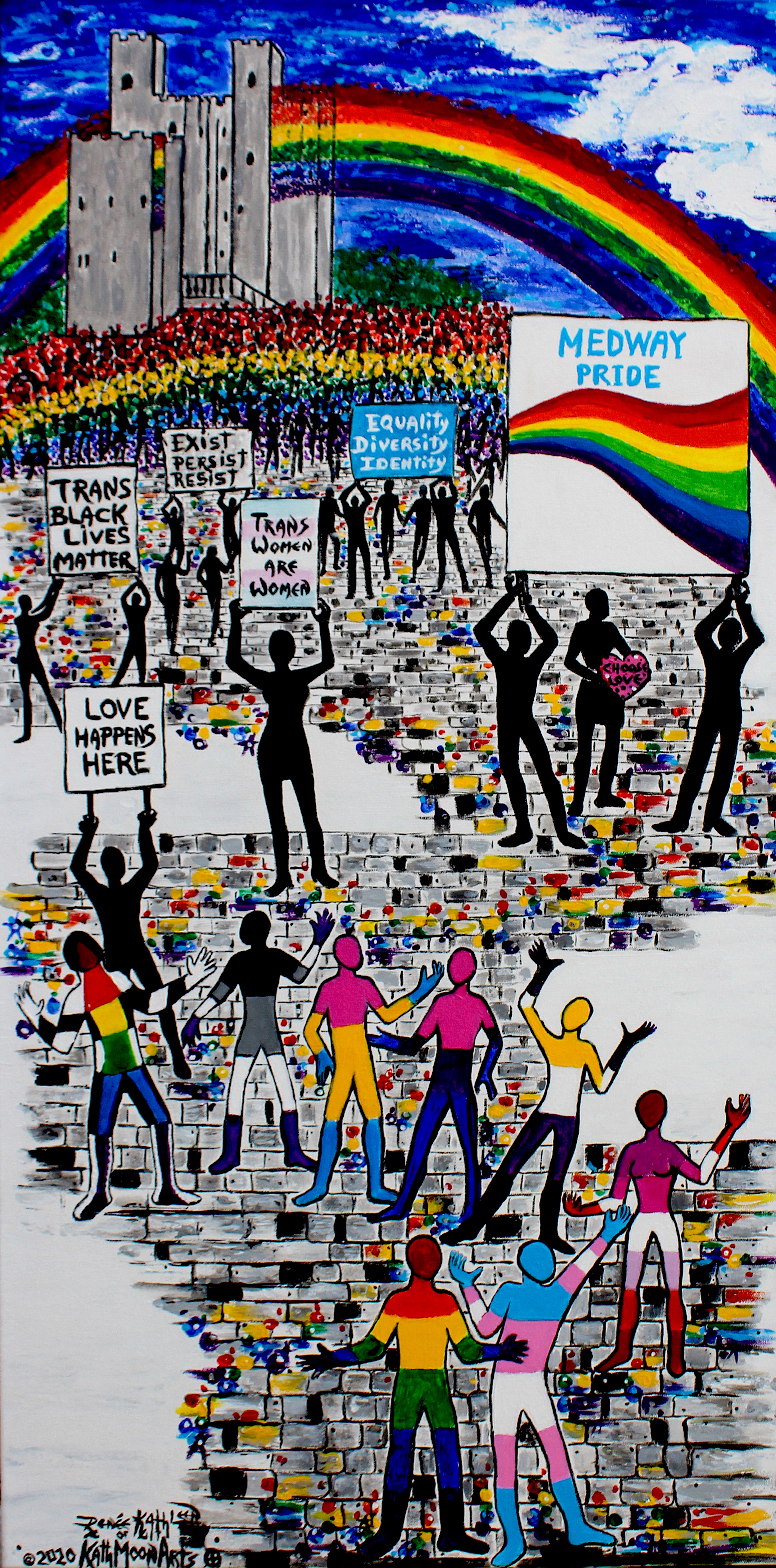 Medway Pride Festival #MPFestival2021 is going to be a colourful fun-filled event for all the family to celebrate diversity and support equality, for all communities of Medway. It is in essence a community event inviting everyone to come together, to break down barriers and develop understanding and acceptance of each other. 
The festival is part of an eight-day programme across North Kent that commences with Gravesham Pride on Saturday, 14 August 2021 followed by a week of events involving many local partners and ends with Medway Pride.
Organised in partnership with Medway Pride CIC and supported by Countryside and Hyde Housing.
Medway Pride Festival is a free entry event but tickets are required to attend. Tickets to the festival can be booked here.
Medway's first LGBTQIA+ pride event – organised in partnership with Medway Pride CIC and supported by Countryside, Hyde Housing, and Rochester Riverside Community Fund – is due to take place on Saturday 21st August at Rochester Riverside Walk off Doust Way Rochester, with live stage performances from 12am.
The stage times for Medway Pride 2021 are:
12pm Introduction Speeches and opening          
12:30pm Medway Pride Radio Presenter DJ Tommy C
1pm ABBA Chique
2pm Medway Pride DJ                        
2:30pm Chai Latte                               
3pm Gary Lucas                                                         
3:45 Elberace (Gay Elvis)        
4:25pm River Medway
5pm Amrick Channa    
5:40pm Dr Beverley Ballcrusher
6:30pm Kelly wild
7:10pm Sami Brooks
8pm Close
More tickets will be available in August from our website.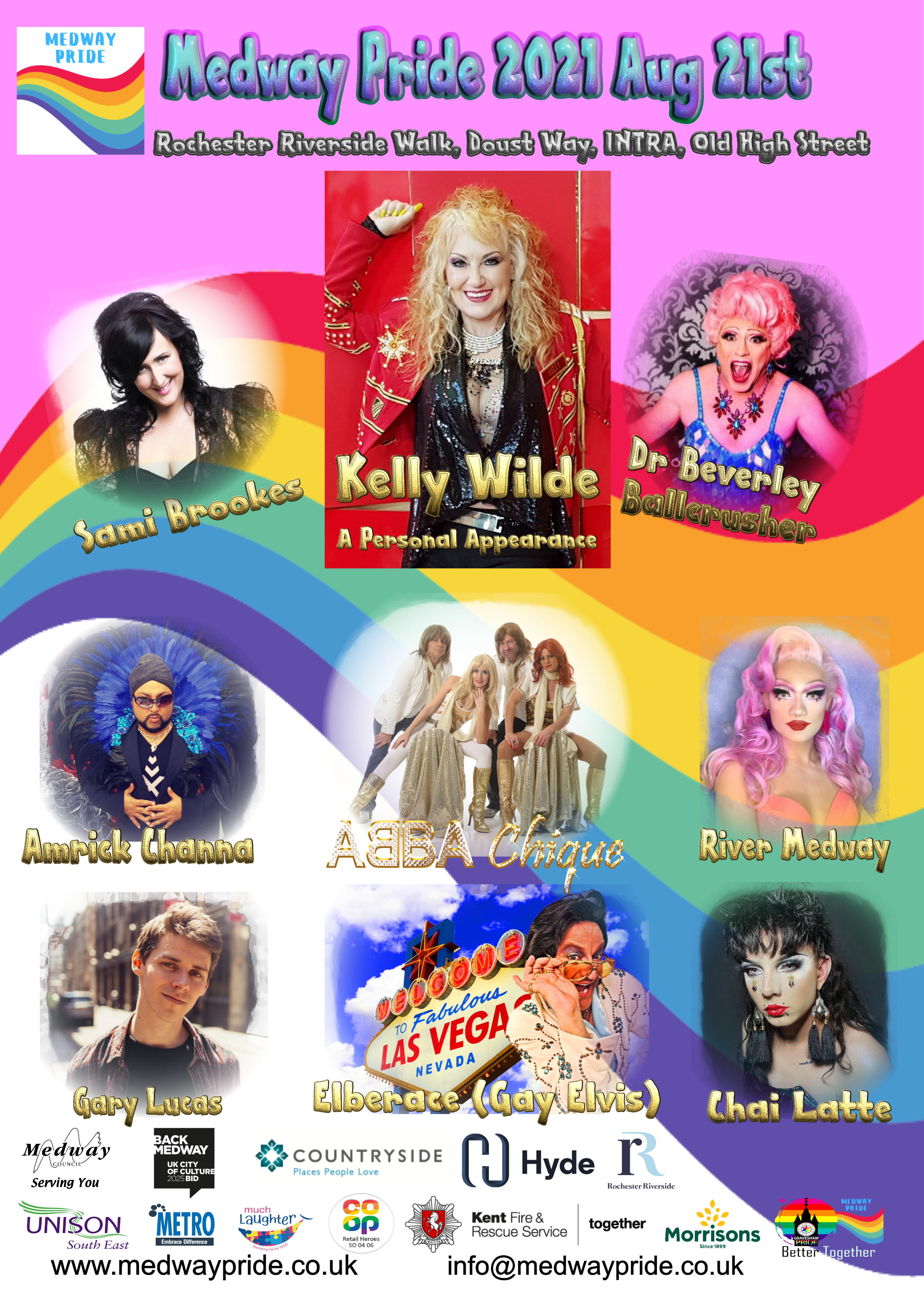 Address
Rochester Riverside
Doust Way
Rochester
ME1 1PZ
Contact