MEDWAY Rapture Gaming and Creative Festival
6th March - 7th March 2021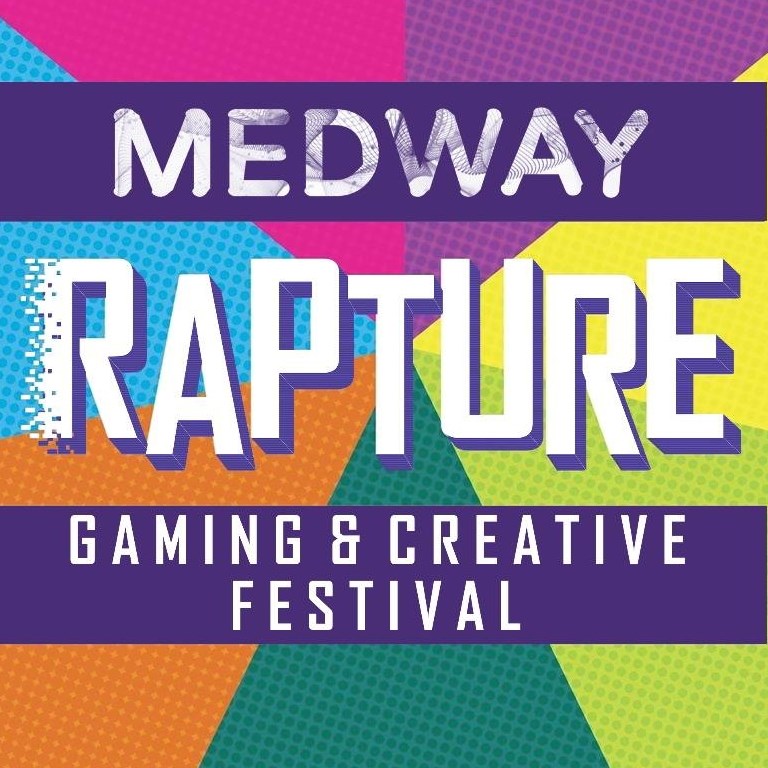 The largest, most diverse gaming celebration festival in the South East is coming to Medway!
Rapture is back. 6/7 March 2021. Bigger and more diverse than ever and hosted at the Historic Dockyard Chatham. Bringing you everything you expect from Rapture plus tons more features and the second partner event MEDWAY Creative at the same venue, with the content split across the 14 feature-rich halls. With Competitions, Minecraft, Esports, Stage, Music Zones, Racing Zone and Retro. 
A limited number of early bird special discount weekend tickets will go on sale on Friday, 28 August 2020. Main day and weekend tickets will go on sale from Thursday, 1 October 2020.
1,000 free parking spaces will be made available to ticket holders each day.  
Address
Historic Dockyard Chatham
ME4 4TZ
Entry Price
TICKETS WILL GO ON SALE SOON IN AUGUST 2020 WITH LIMITED STOCK EARLY BIRD TICKETS.

MAIN TICKETS WILL GO ON SALE FROM END SEPTEMBER 2020 ALONG WITH THE MAIN SHOW LAUNCH