Rochester Castle Concerts 2021: Soul II Soul + The Brand New Heavies + Janet Kay & Carroll Thompson
17th September 2021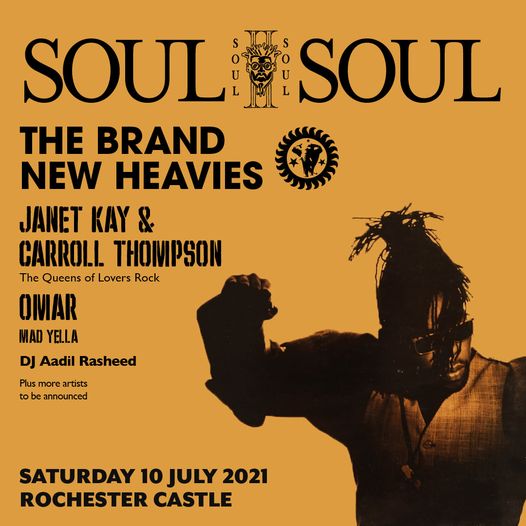 RESCHEDULED DATE
The Rochester Castle Concerts is pleased to host three nights of incredible live music this summer. 
Rochester Castle Concerts presents
SOUL II SOUL
+ THE BRAND NEW HEAVIES
+ JANET KAY & CARROLL THOMPSON
+OMAR
+ MAD YELLA 
Rochester Castle, Kent
Friday 17 September 2021
Doors 1pm – 11pm
General Admission: £37.50
VIP Admission: £75 in advance
VIP ticket features a designated VIP entry lane & access to the exclusive VIP area
An AGMP presentation


Soul II Soul have been making people dance worldwide for over 30 years from their early warehouse and Africa Centre parties through to festival and arena performances all celebrating the full live sound system experience. 
With two Grammys, album-sales well in excess of 10 million and seminal tracks Back To Life and Keep On Movin' ensuring their household name status the band has been honoured by being granted the keys to no less than seven US cities and most recently in 2020 with a plaque unveiled on the Music Walk of Fame in their spiritual home of Camden, North London.
The Brand New Heavies are pioneers of the London Acid Jazz scene, The Brand New Heavies, have been responsible for some of the UK's biggest R&B / Soul tracks, scoring sixteen top 40 singles including Dream On Dreamer, Never Stop, Dream Come True, Midnight at the Oasis', Brother Sister, You are the Universe, Sometimes, Stay This Way and You've Got A Friend, as well as over two million album sales.
Janet Kay & Carroll Thompson are widely acknowledged as 'The Queens of Lovers Rock'. Janet Kay is best known for the Dennis Bovell produced track Silly Games which in 1979 went to #2 in the UK charts. Janet Kay had already had many underground hits on the Reggae charts prior to this with tracks such as Loving You, That's What Friends Are For, I Do Love You and more. Carroll Thompson first found fame with the Reggae Smash I'm So Sorry and had a slew of hits such as Hopelessly In Love, Make It With You, Love Won't Let Us Wait and I'm Still Waiting.
Medway band Mad Yella have been announced as opening act for concert after the successful Calling All Medway Musicians appeal for local acts to apply for a slot at Rochester Castle.
Rochester Castle Concerts was taken over by AGMP in 2020. Medway Council is no longer running the concerts and therefore is unable to provide tickets or information for this event. Please contact AGMP directly for tickets and information. 
Address
Rochester Castle
Castle Hill
Rochester
ME1 1SW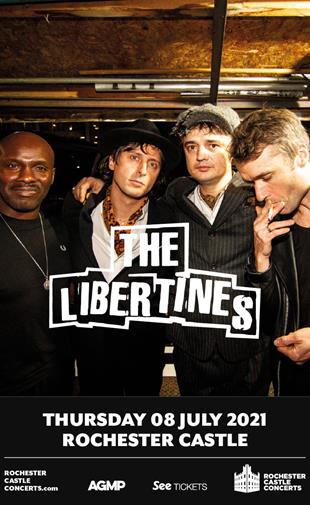 Rochester Castle Concerts: The Libertines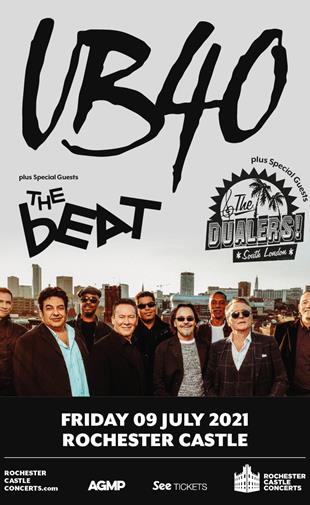 Rochester Castle Concerts: UB40