Rochester Food & Drink Festival - Showcasing the finest Kent produce!
16th November 2019
Together with Rochester Cathedral and Visit Kent, Produced in Kent will be showcasing the finest Kent produce at the Rochester Food & Drink Festival. Between 11am and 4pm in the stunning setting of the Cathedral Nave, you can find a fantastic selection of locally produced food & drink and meet the talented people who create it all.
The food festival is a free event open to everyone, and a great opportunity to explore the Cathedral, and meet local producers who not only sell their goods, but are more than happy to chat to visitors about where they source ingredients, how they make the product and ultimately how wonderful it tastes.
Why not make a day of it - or even a weekend? You can book tickets for the Wine Festival in advance (some tickets will be available on the door) and you can discover other local foodie attractions to add to your visit on the Kent Food Trails website: KentFoodTrails.co.uk
Travel by Train - To fully participate and enjoy the festival why not take the train? Southeastern run regular trains from Victoria to Rochester, whilst the high speed service runs from St Pancras International, taking just 37 minutes. Buy your train tickets here
Reserve your free tickets to Rochester Food & Drink Festival
Buy tickets to the Wine Garden of England Wine Tasting Festival
This event is sponsored by Southeastern Trains

1 / 6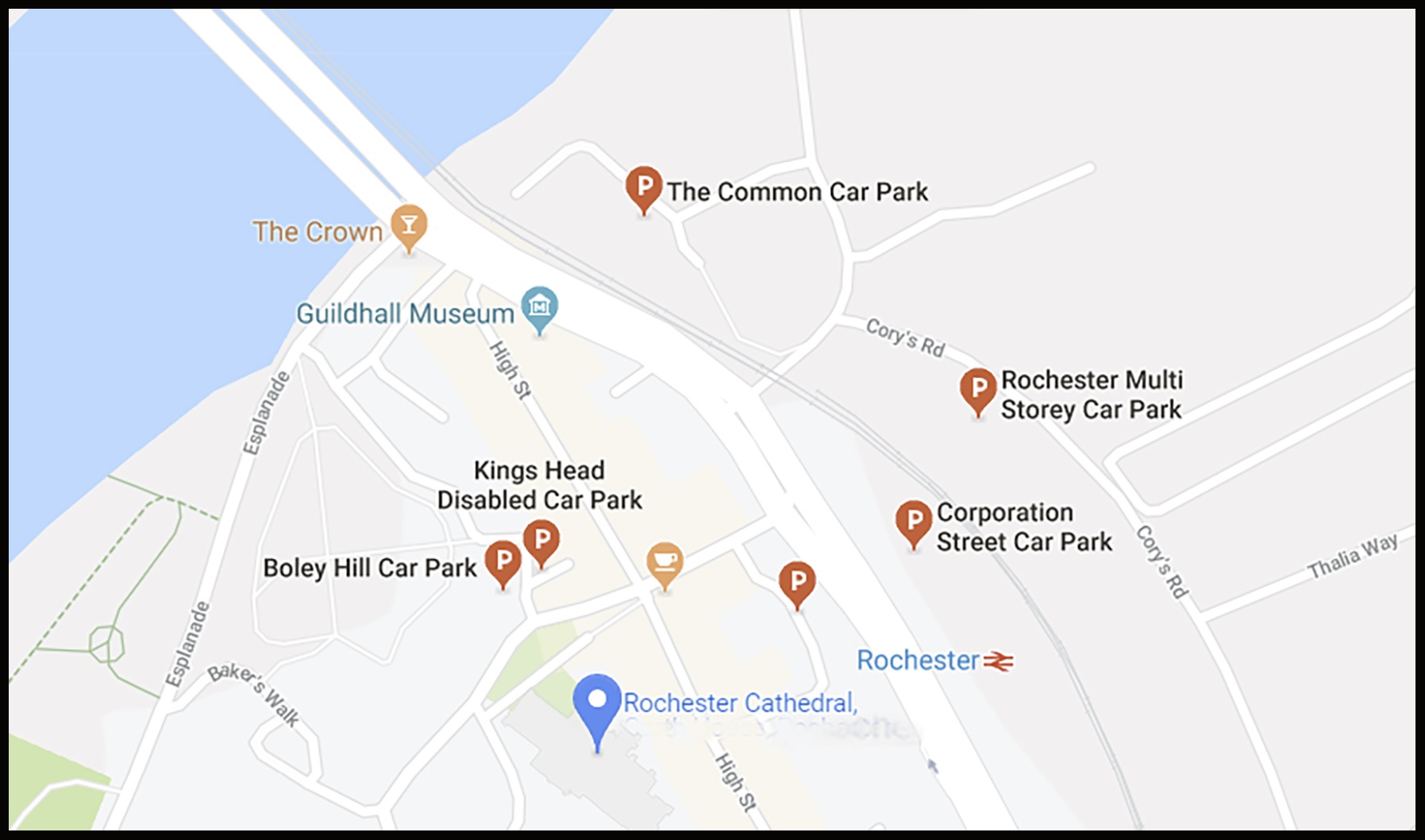 Address
The Precinct
Rochester
Kent
ME1 1SX