Wartime Christmas goes Digital
28th November - 4th December 2020
The Royal Engineers Museum takes its how Christmas event online this year, promising a festive feast of glad tidings and good cheer.
Find out how Christmas was celebrated during the Second World War! There'll still be music, dancing, 1940s makeover tips and even a giveaway … oh, and a few facts along the way too!
Follow the museum's social media channels and visit their website for more information.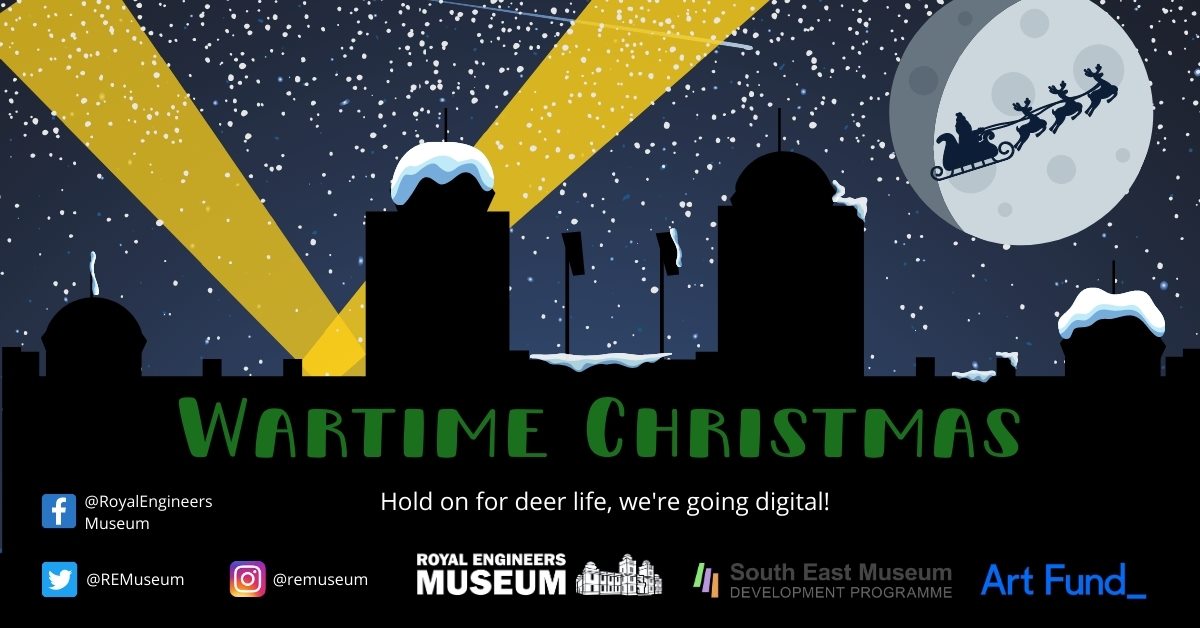 Address
Royal Engineers Museum
Prince Arthur Road
Gillingham
ME7 1UR
Contact