If you're keen to get out and explore the great outdoors, Medway has some wonderful landscapes, features and open spaces for avid walkers and adventurous families.
From birds and wildlife to highland cattle, there are also plenty of ways to get up close to nature. What are you waiting for? Let's get exploring!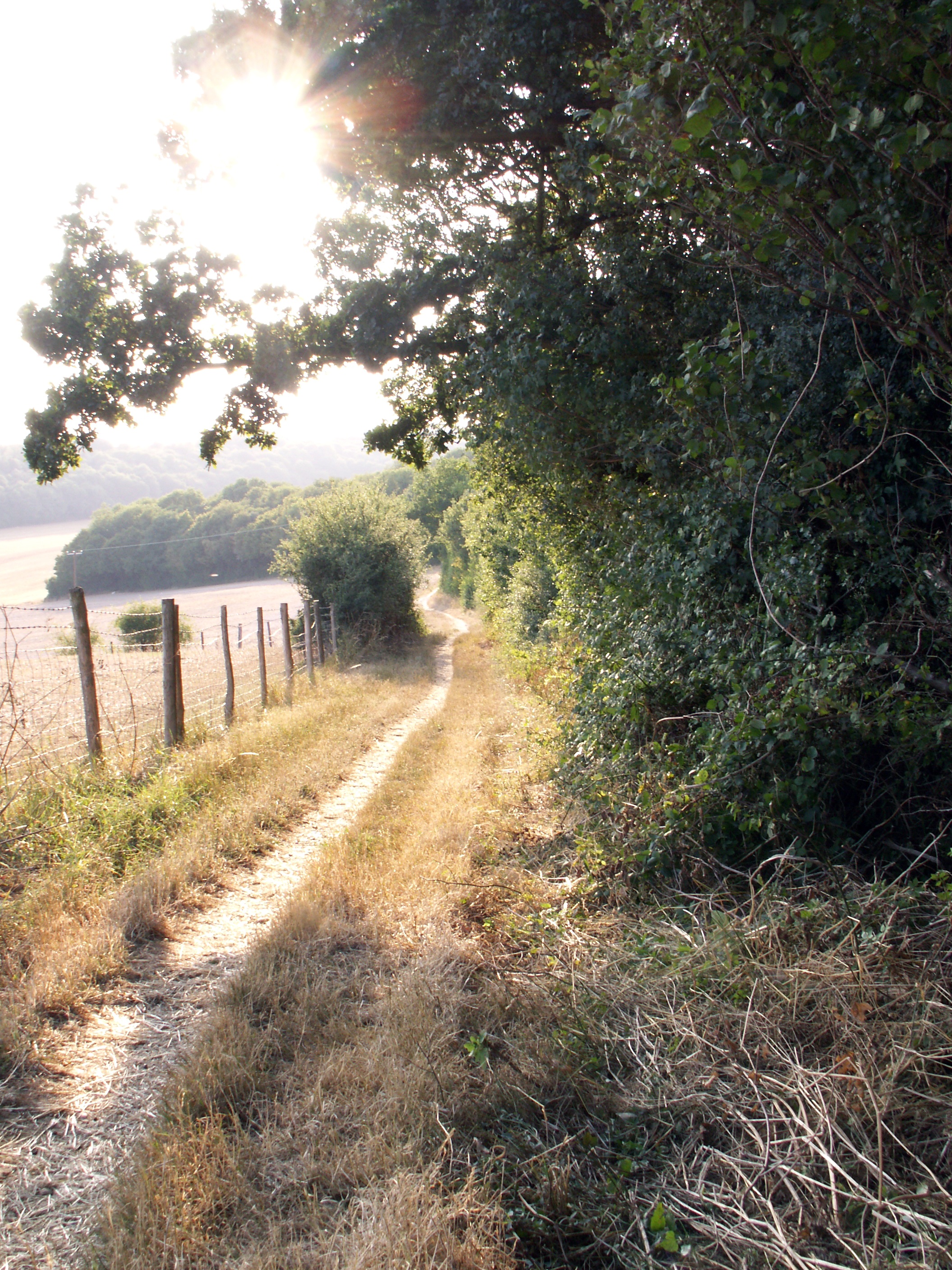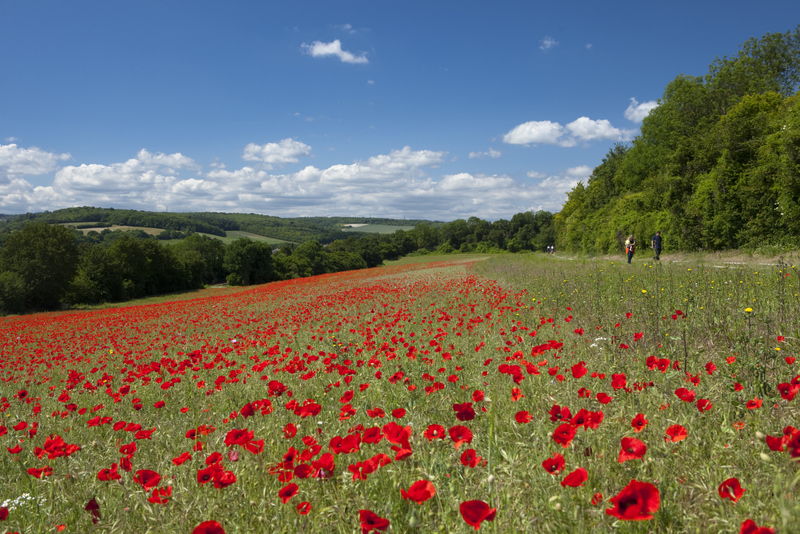 Ranscombe Farm Reserve
Whether it be enjoying carpets of bluebells in the spring, summer picnics in a sun-filled glade, or autumn walks in misty woodland, Ranscombe can offer it all. And if you enjoy wild flowers, the reserve is famous for them…
This 230-hectare reserve on the stunning North Downs has 10km of footpaths to explore across ancient farmland, pockets of chalk grassland and coppice woods with stunning views across the Medway Gap and Luddesdown valley.
The site is famous for its extremely unusual collection of rare wild plants, especially arable wildflowers and orchids. Find out more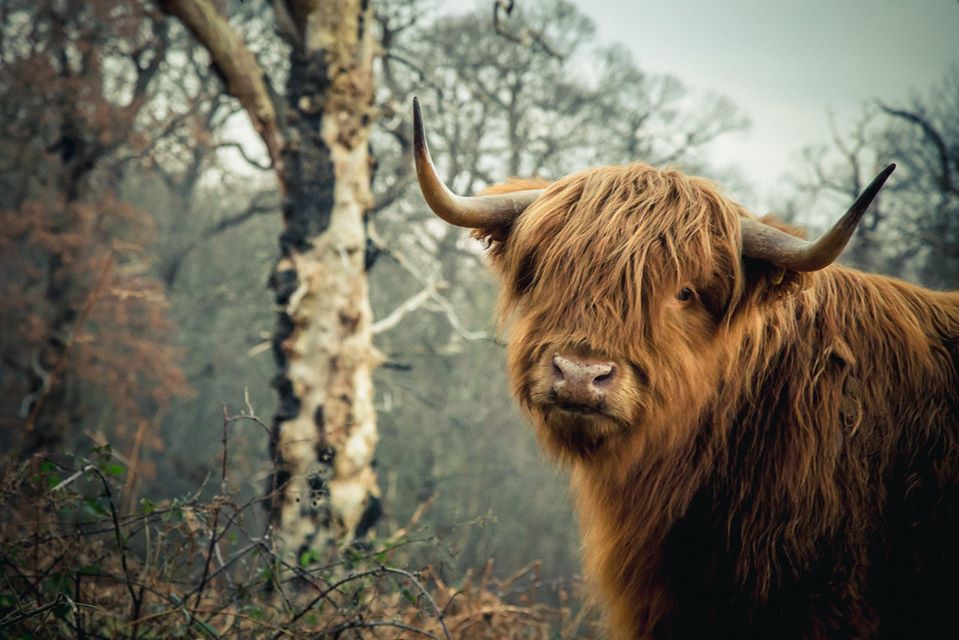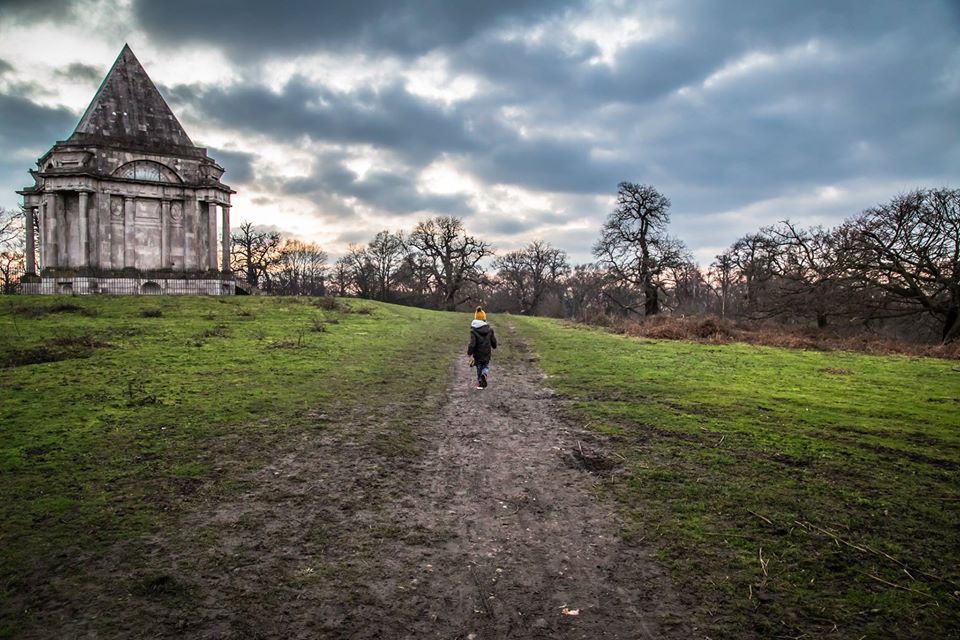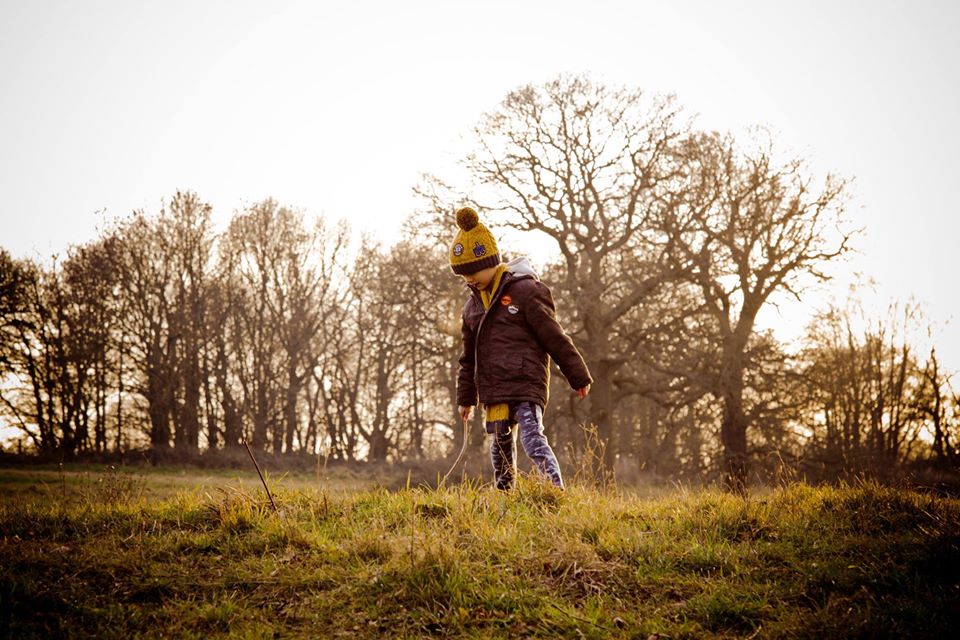 Cobham Wood and Darnley Mausoleum
Generations of children who grew up in Medway have fond memories of exploring these woods and the mausoleum. 
The woodland and mausoleum link up with Ranscombe Farm Reserve, as well as Ashenbank Woods and Shorne Woods as part of the Darnley Trail and are managed by the National Trust. Cobham Wood features open grassland and ancient woodland, is a Special Site of Scientific Interest, and grazed by Istagram-worthy Highland cattle!
There are various public footpaths to help you explore this beautiful countryside. Find out more about walking in Cobham Woods. The 18th Century mausoleum was designed by architect James Wyatt and featured in the BBCs Restoration programme in 2003. Find out more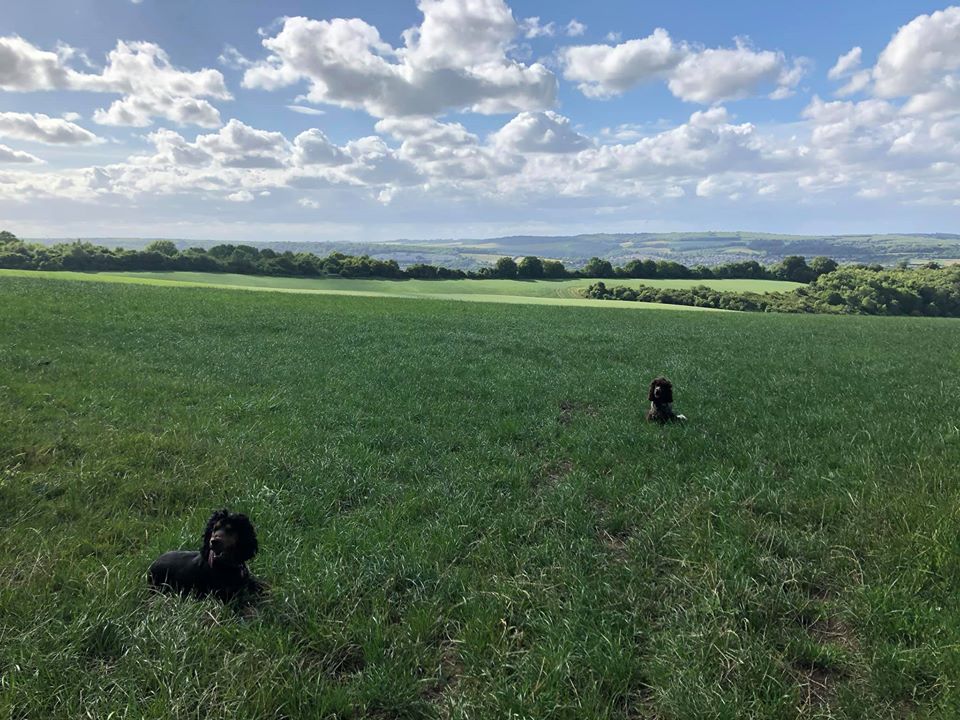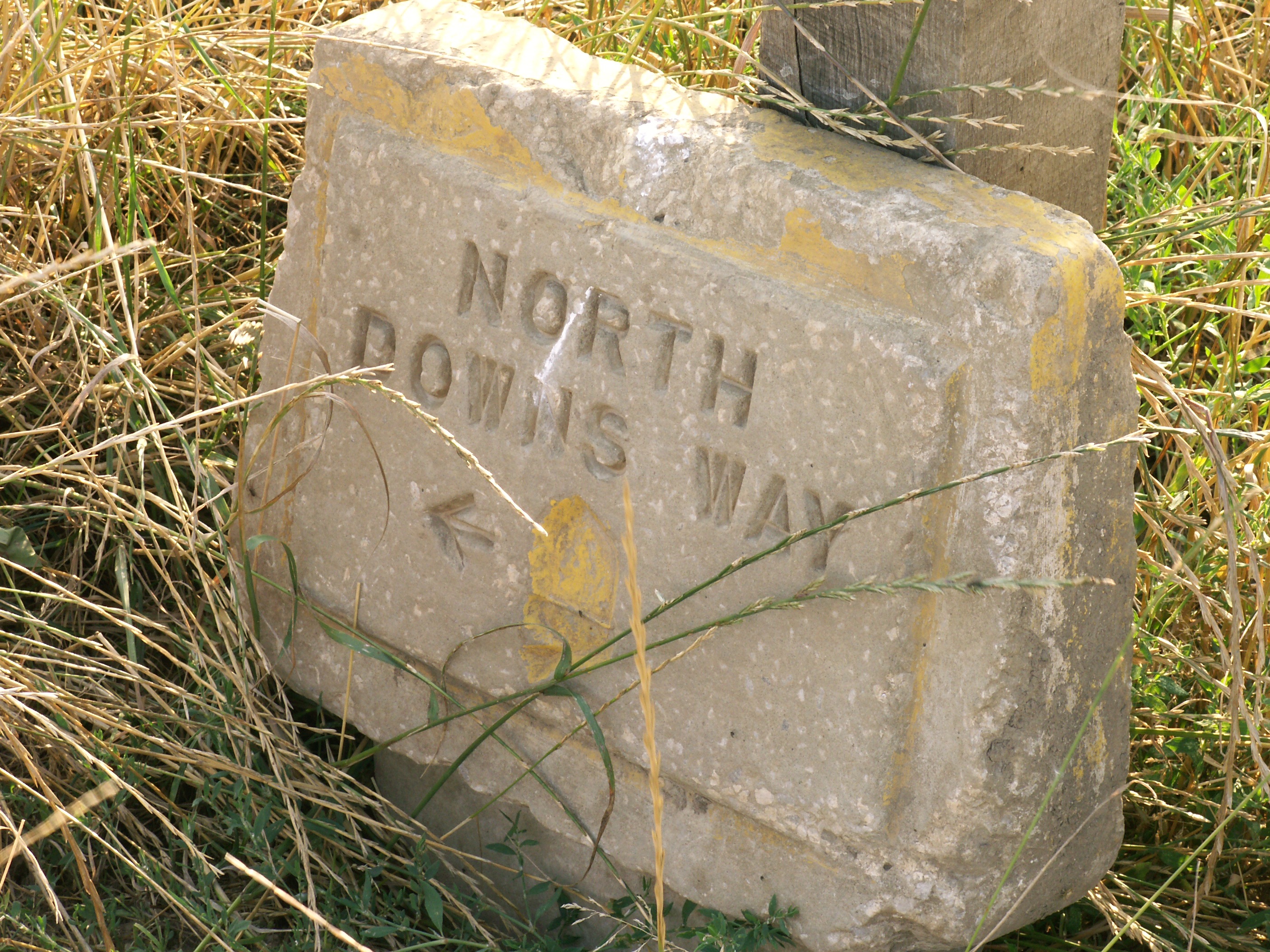 Nashenden Down
If stunning views are your thing, Kent Wildlife Trust's Nashenden Down reserve near Borstal won't disappoint.
Just look how happy these four-legged visitors are in its 55 hectares of former arable land that is now bustling with nature, wild flowers and grazing animals.
The site is free to access and includes a 3.5km marked circular walk. It can be reached via the North Downs Way footpath. Find out more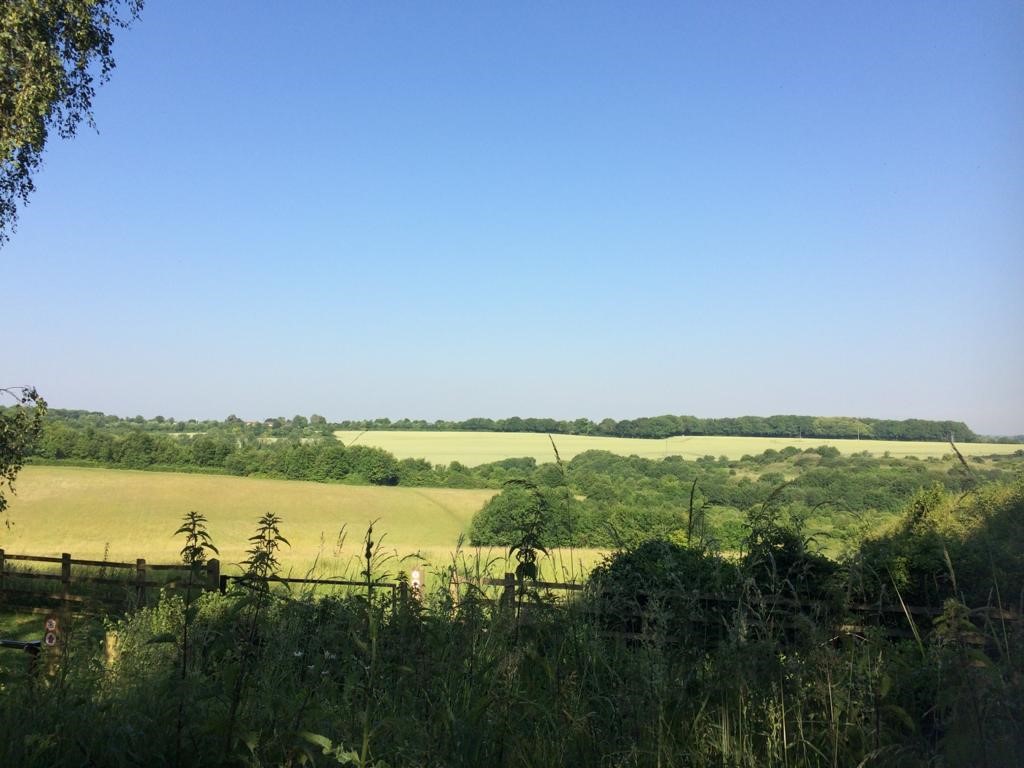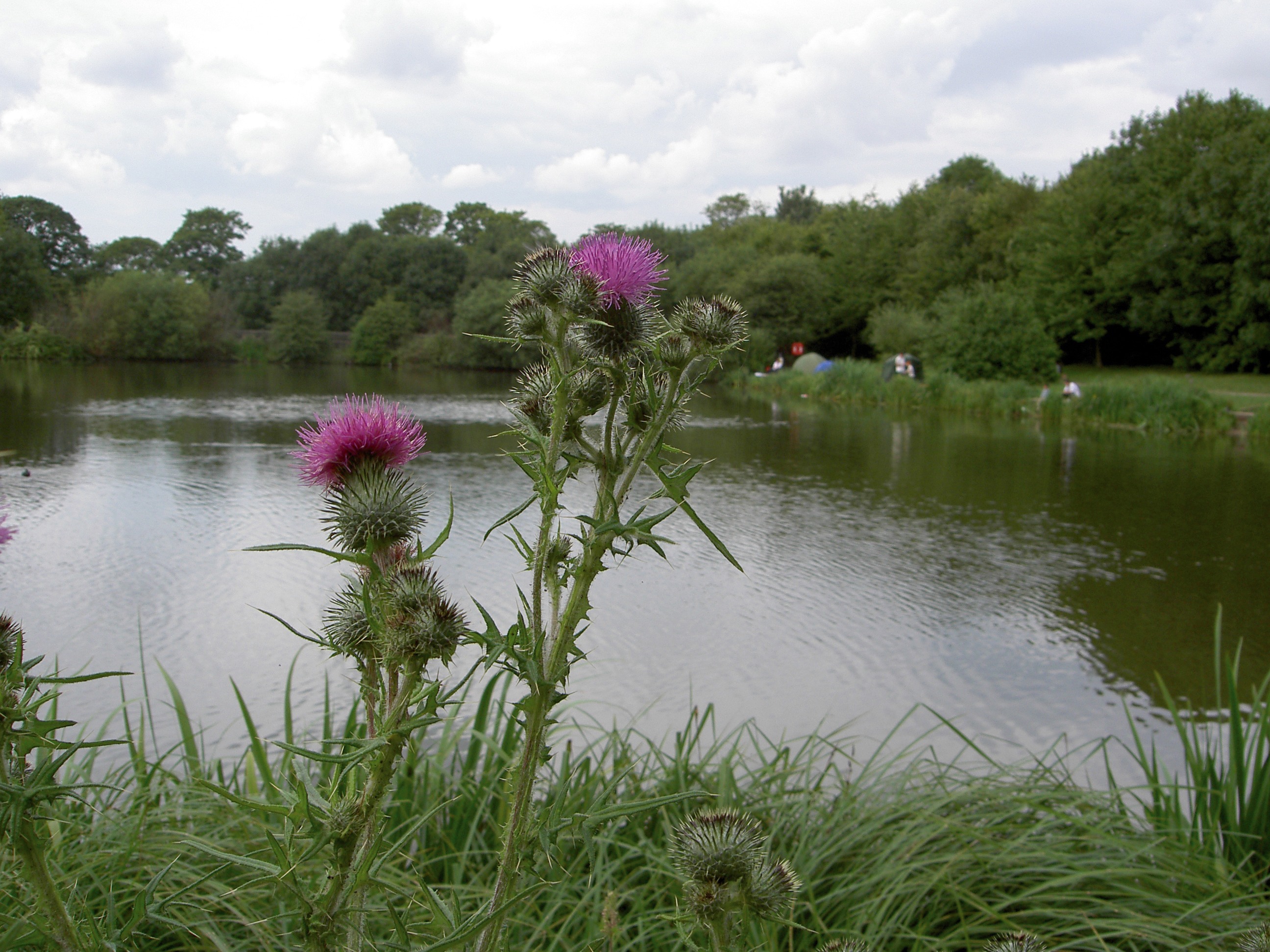 Capstone Farm Country Park
Capstone is one of Medway's most popular green spaces for walkers, runners, dog walkers, mountain bikers and families.
Walking around the 114 hectares of former farmland on the North Downs, you feel a million miles from the nearby urban areas of Medway.
The park has children's play areas, marked trim trails, mountain bike tracks, bridal ways and a network of footpaths, as well as a café and a fishing lake. It's packed with ancient woodland, old orchards, meadows and hedgerows. Find out more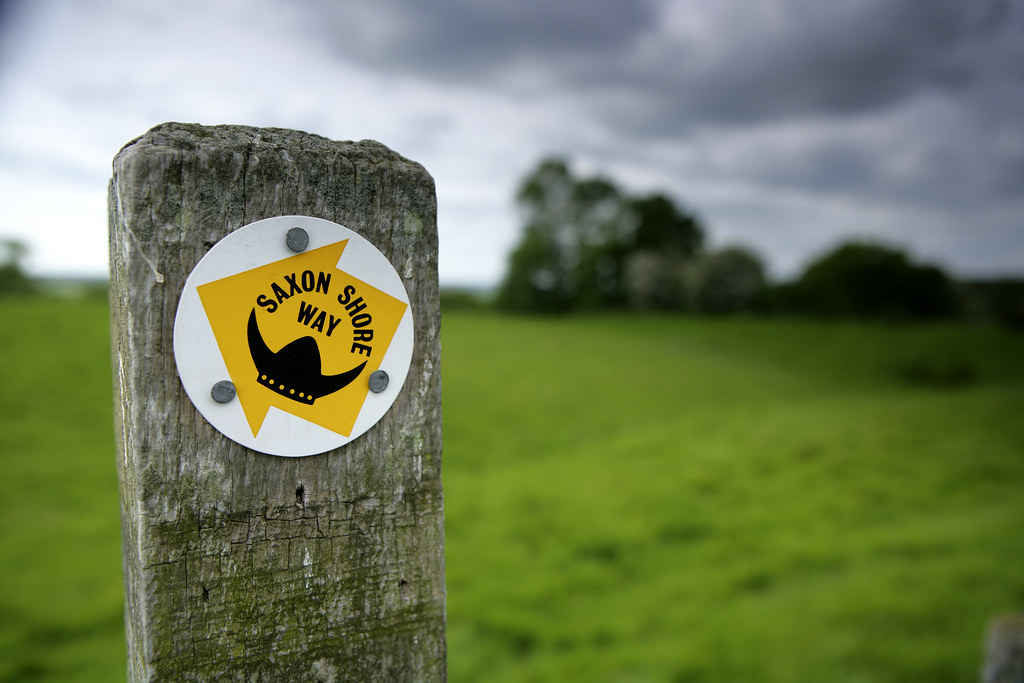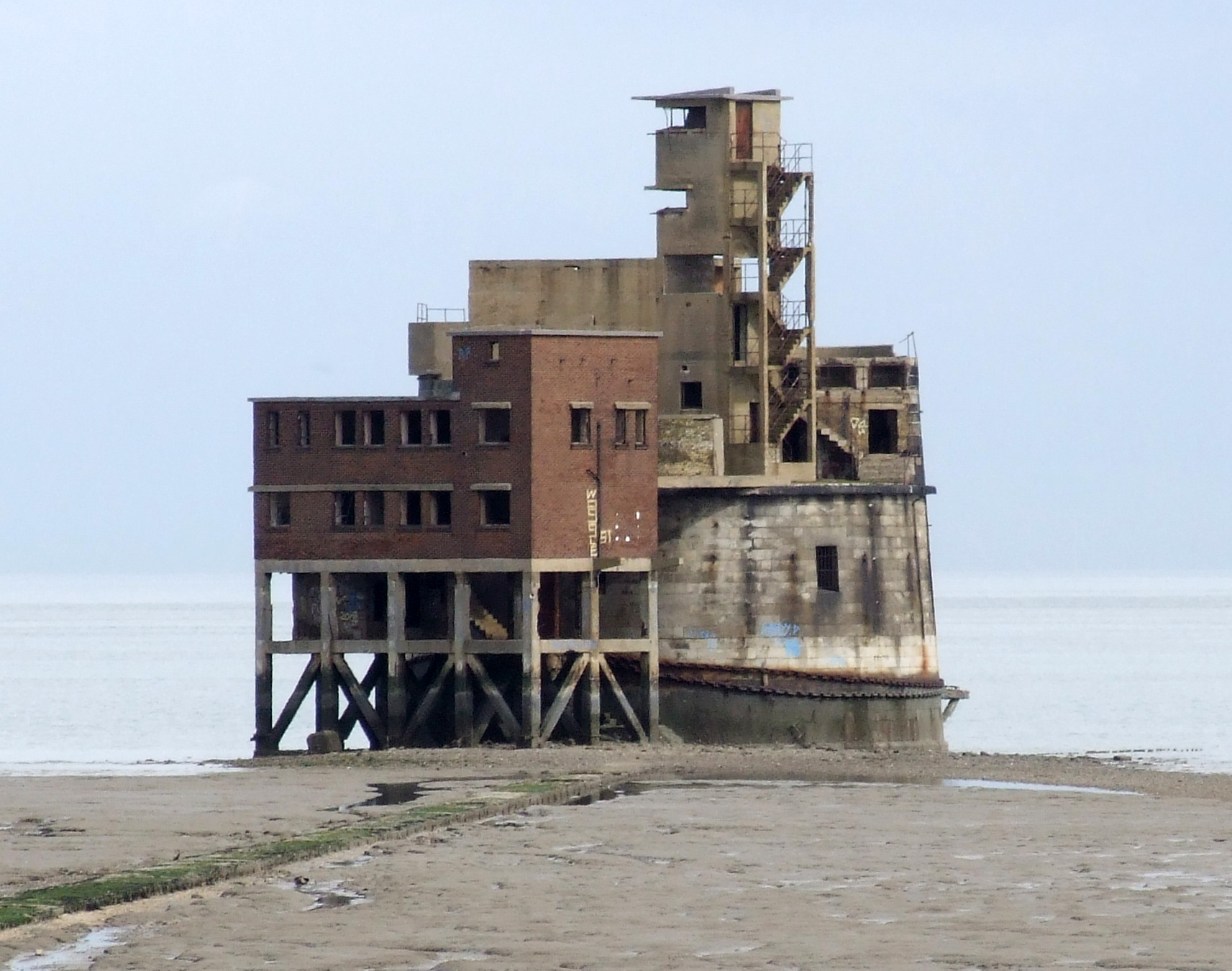 Hoo Peninsula – North Kent Marshes/Saxon Shore Way
Enjoy a walk in the North Kent Marshes that inspired Charles Dickens, one of the most important natural wetlands in northern Europe.
Sandwiched between the Thames and the Medway, Hoo has long been a strategic location for defence, and walkers can explore its de-commissioned power stations and derelict military forts, as well as its marshlands rich in wildlife.
On Discover Britain's short walk from the village of Upnor, you can explore the changing face of the river and its marshlands that also attracted painters including Turner and Hogarth. Or why not see Explore Kent's guide for a Hoo Peninsula Walk. Alternatively explore more of the Saxon Shore Way, which runs through Medway's marshland on its ancient route from Gravesend to East Sussex.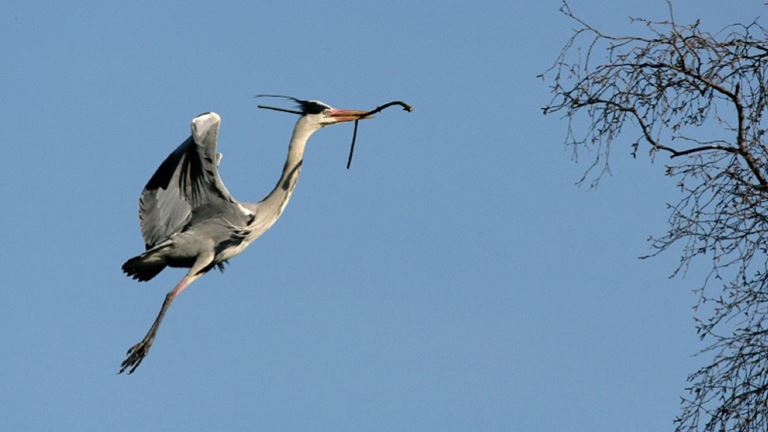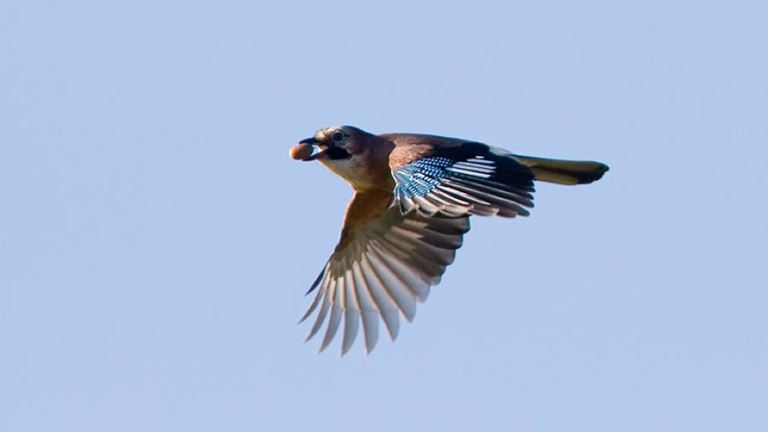 RSPB Northward Hill Reserve
Medway and its marshlands are an important area for birds and attracts visiting bird watching enthusiasts keen to observe heron, marsh harriers, lapwing, little egrets, nightingales and more. The wood has the largest heronry in the UK, with more than 150 pairs of grey heron nesting in the treetops and almost 50 pairs of little egrets.
The reserve overlooking the Thames Estuary is a working farm with cows and sheep, surrounded by scrubland that's rich in nightingales and whitethroats. There's also a lovely bluebell wood and a large rookery.
Check the website for the latest updates on the re-opening of facilities including hides and toilets.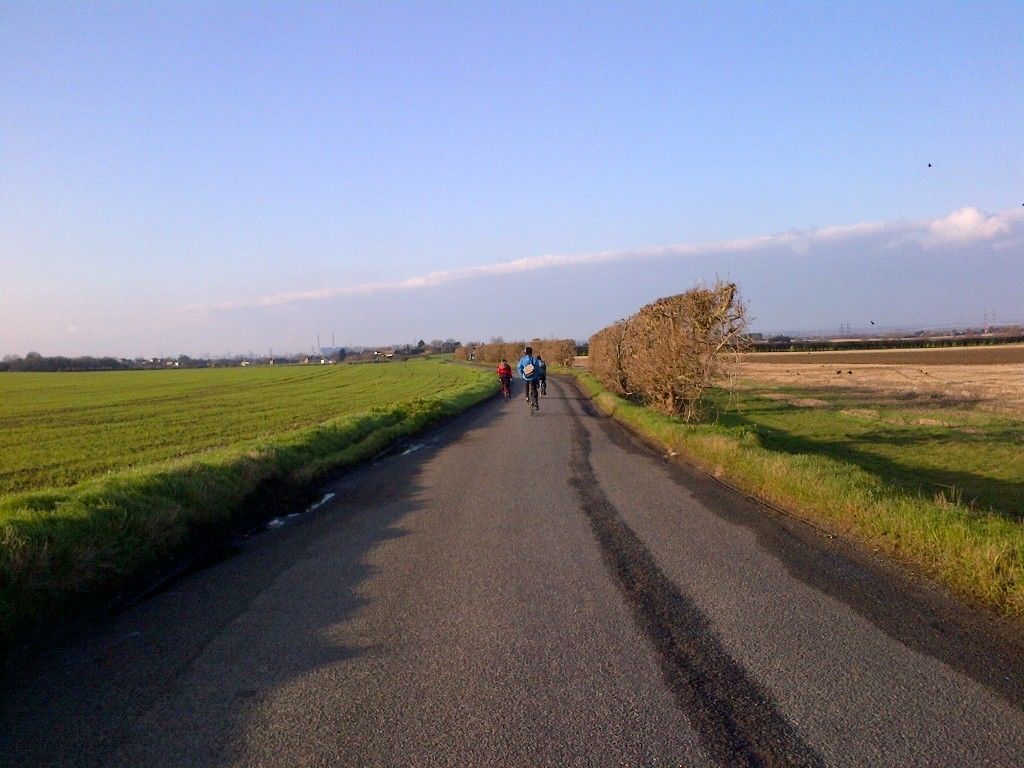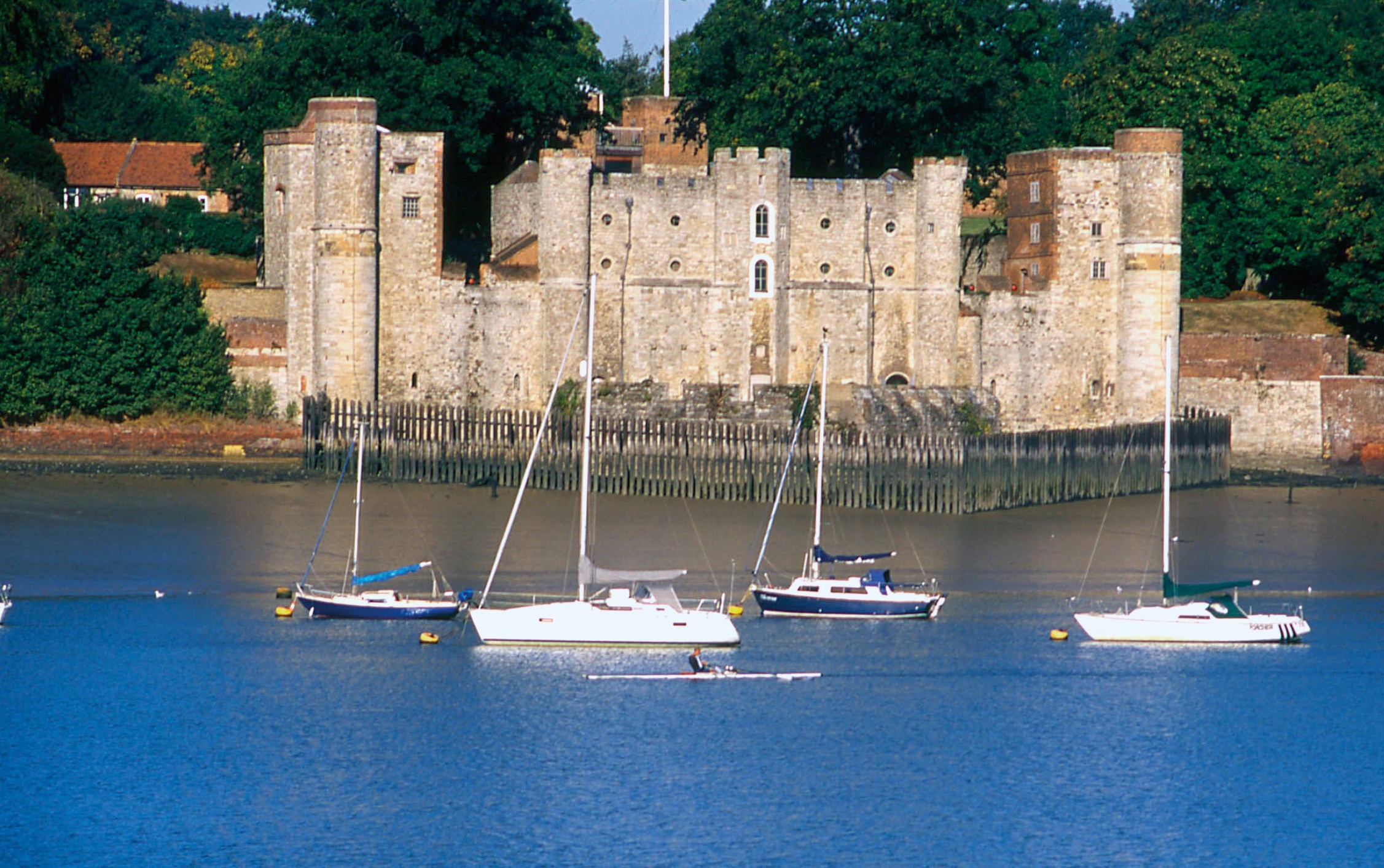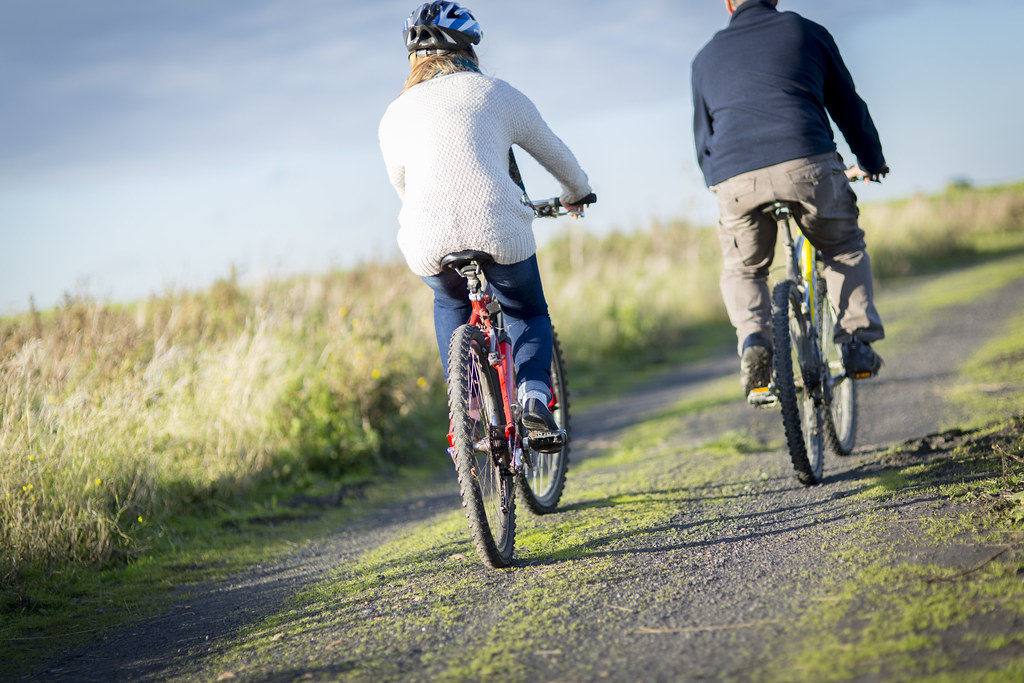 Ride the Heron Trail
One of the best ways to enjoy Medway's natural assets is on two wheels.
The Heron Trail is a 15-mile circular road route on the Hoo Peninsula that takes its name from the Northward Hill Reserve. The trail explores the Peninsula, with its literary connections – Charles Dickens wrote Great Expectations and a Tale of Two Cities here – rich maritime heritage and wide variety of bird life.
Starting points can be anywhere along the route, but Higham Station is a convenient location from which to start your ride.
Further highlights of the trail are the many forts and castles that line the route. They include Cliff Fort, which was built in 1800 as part of the defence system guarding the Thames, Cooling Castle and Upnor Castle, set on the banks of the River Medway and constructed as a gun fort on the orders of Queen Elizabeth I to defend her warships at anchor.
More information on this and other cycle routes and networks in Medway.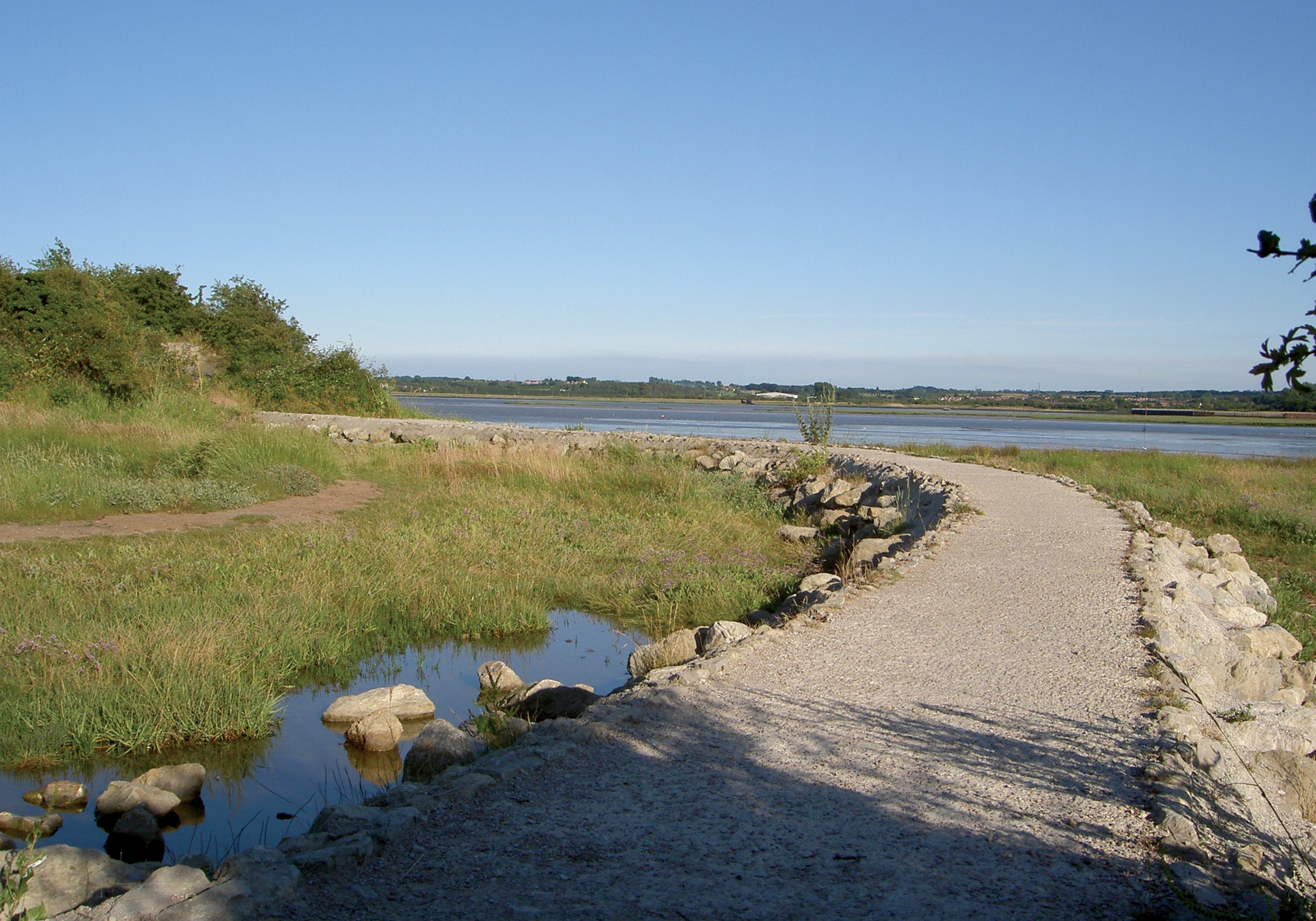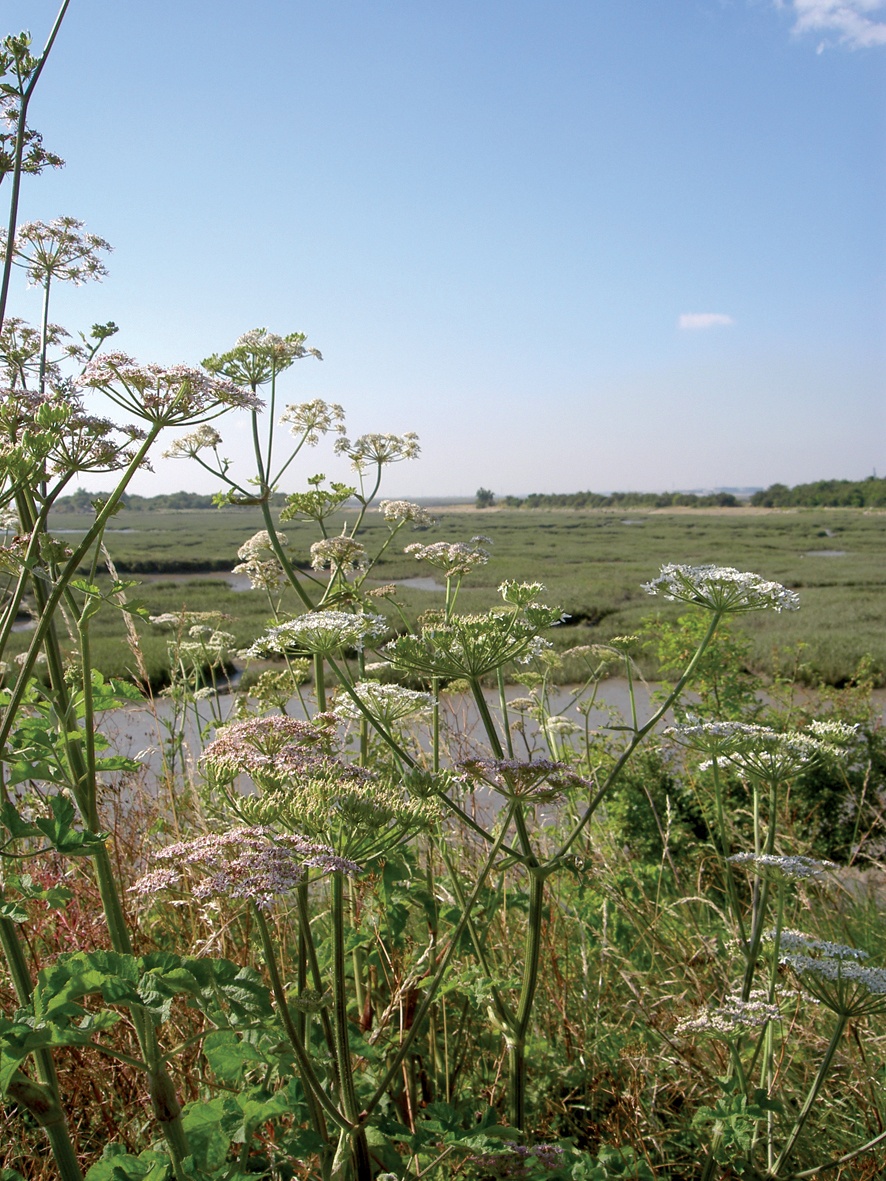 Riverside Country Park
Riverside is one of Medway's beautiful country parks and an ideal location for a walk, run or cycle.
The park covers 100 hectares alongside the Medway Estuary, including Motney Hill and Berengrave Local Nature Reserve.
There are various habitats within the park, including mudflats and salt marsh, ponds and reed-beds, grassland and scrub, which provide a haven for wildlife.
The estuary has special protection as part of the Medway Marshes Site of Special Scientific Interest (SSSI) and is internationally important for wintering birds that thrive on the mudflats. The salt marshes have a specialised ecology and act as high tide roost sites.
The site also has a large children's play area, café, regular events programme. Find out more.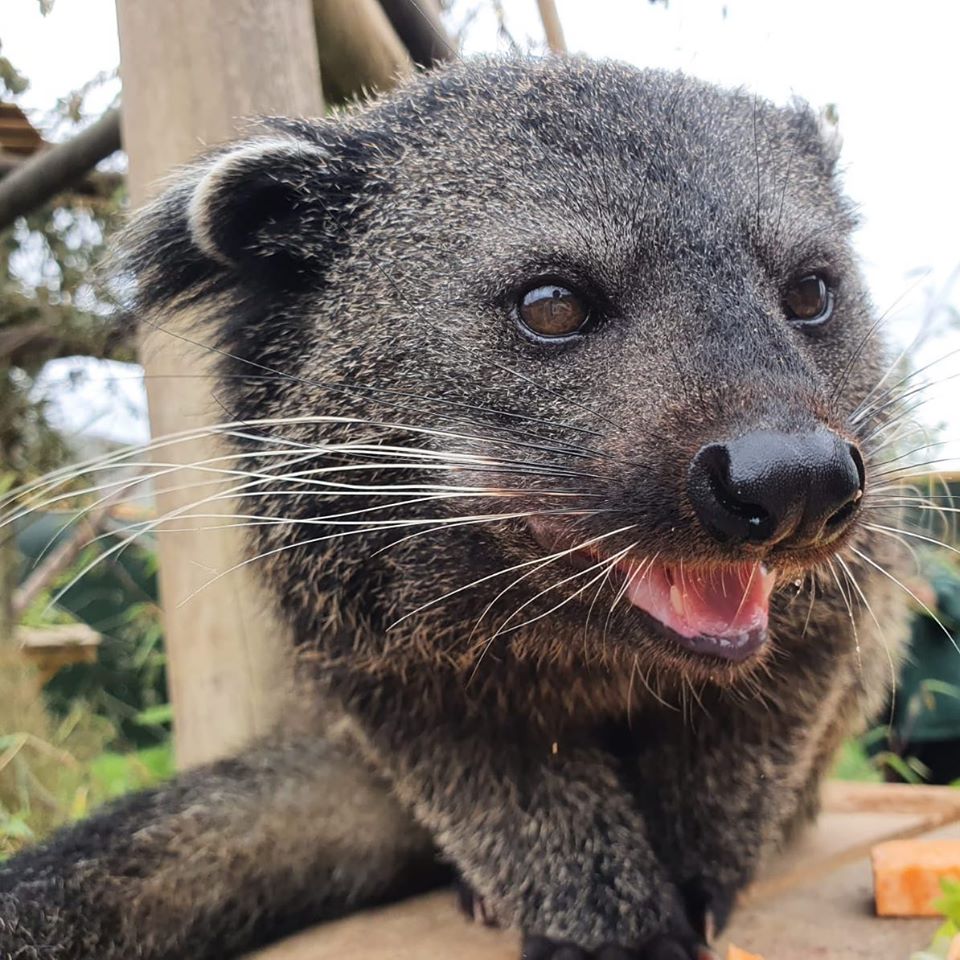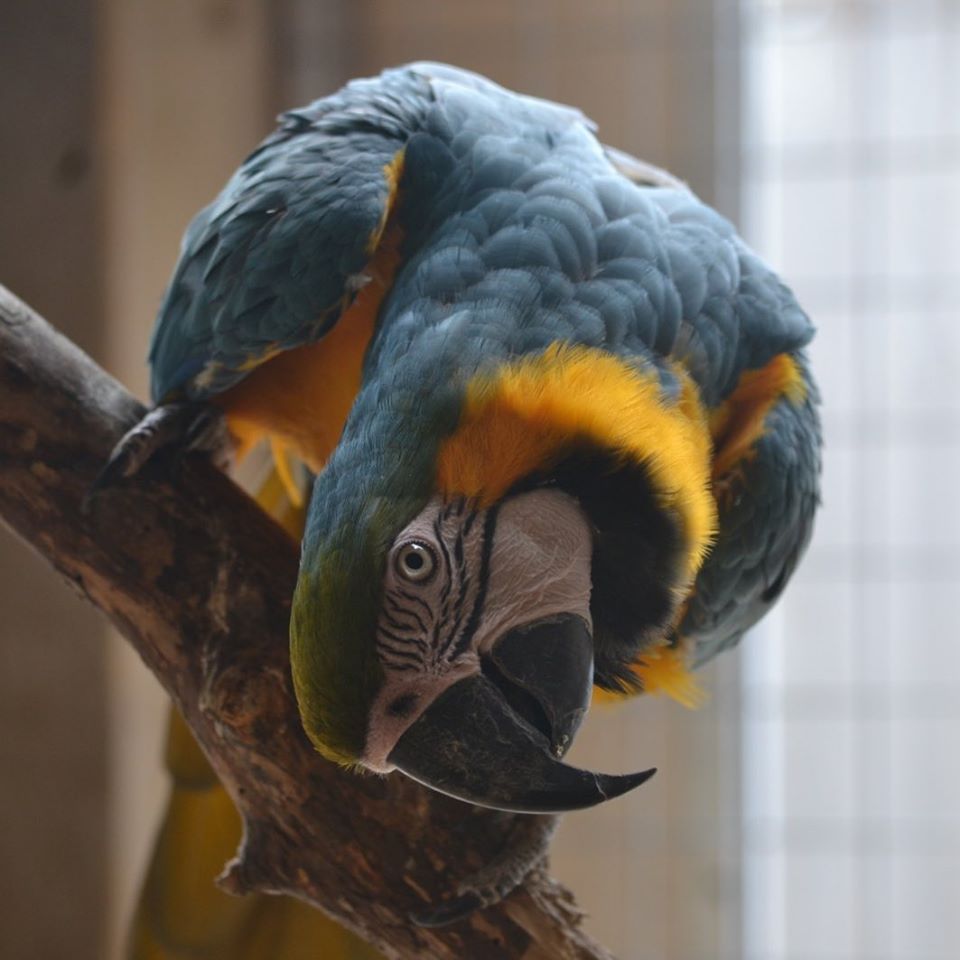 Fenn Bell Zoo
If you want to get up close to monkeys, otters, wild cats, exotic birds, owls, racoons and more, a visit to this wonderful conservation project is a must.
The zoo on the Isle of Grain offers a safe haven to a growing number of rescue animals and is a treasured attraction for local families. There are also children's play areas and a refreshment kiosk. (The pub on site currently remains closed). Find out more.