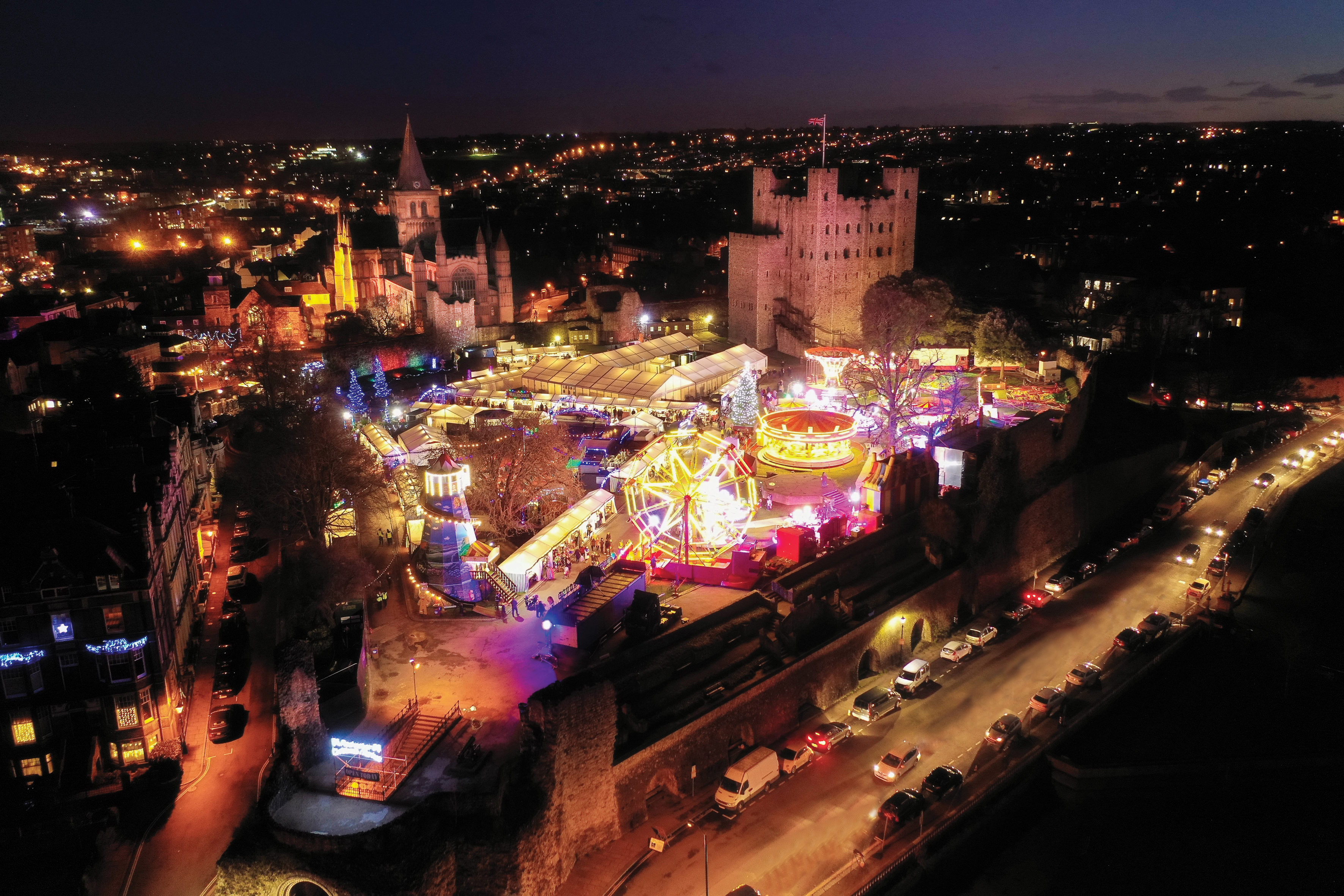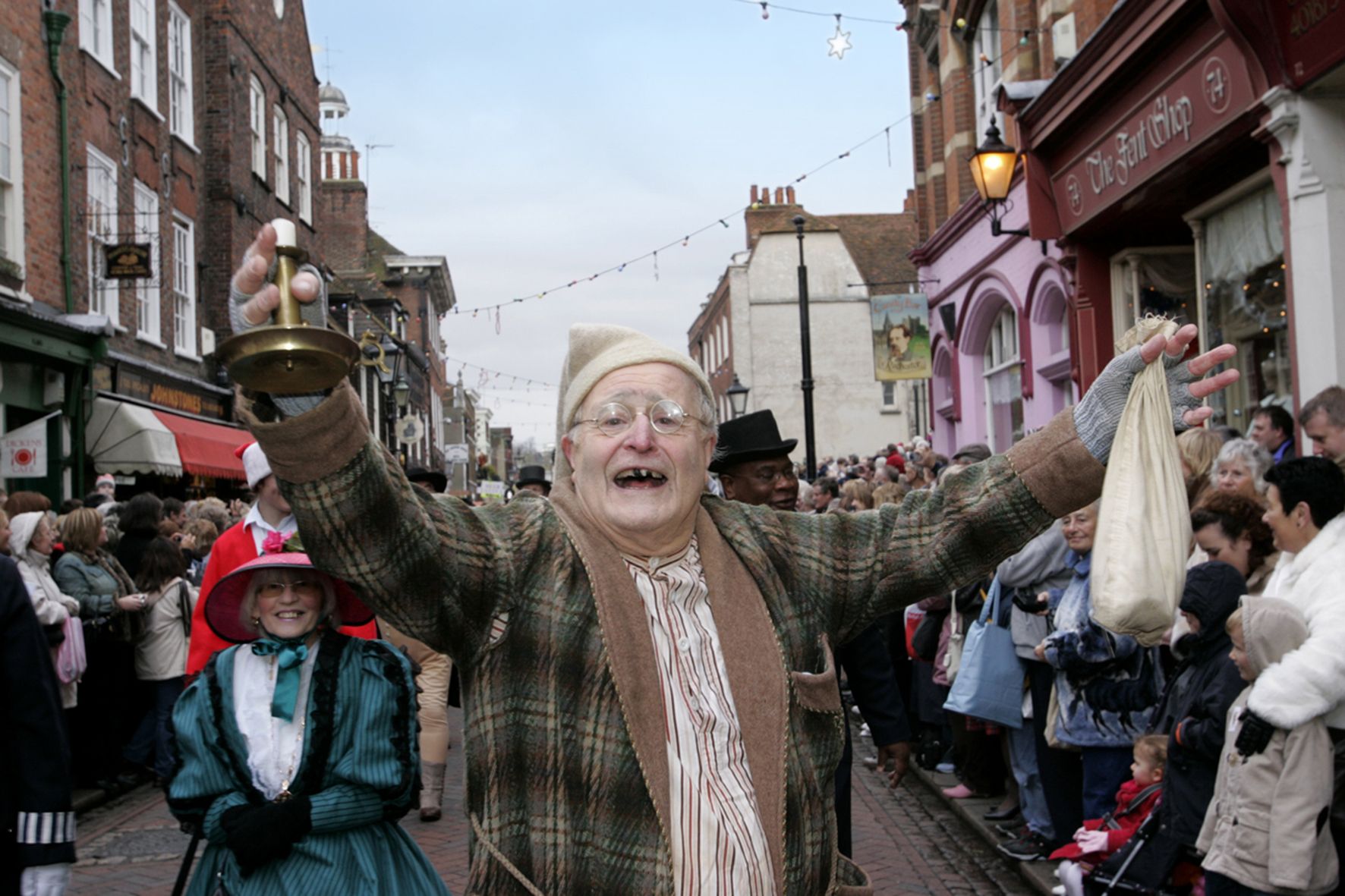 Christmas in Medway 2021
Published 24 August
Medway's popular Christmas Market and annual Dickensian Christmas Festival are due to return to Rochester this year!
The market will once again return to the picturesque Rochester Castle Gardens where visitors will find unusual stocking fillers, unique and personalised gifts and, of course, mulled wine.
Residents and visitors will also be treated to a host of Victorian delights at this year's Dickensian Christmas Festival which will be held in Rochester High Street on Saturday and Sunday, 4 and 5 December.
There will be familiar costumed characters from the works of Charles Dickens, parades, street entertainment and open-air carol concerts.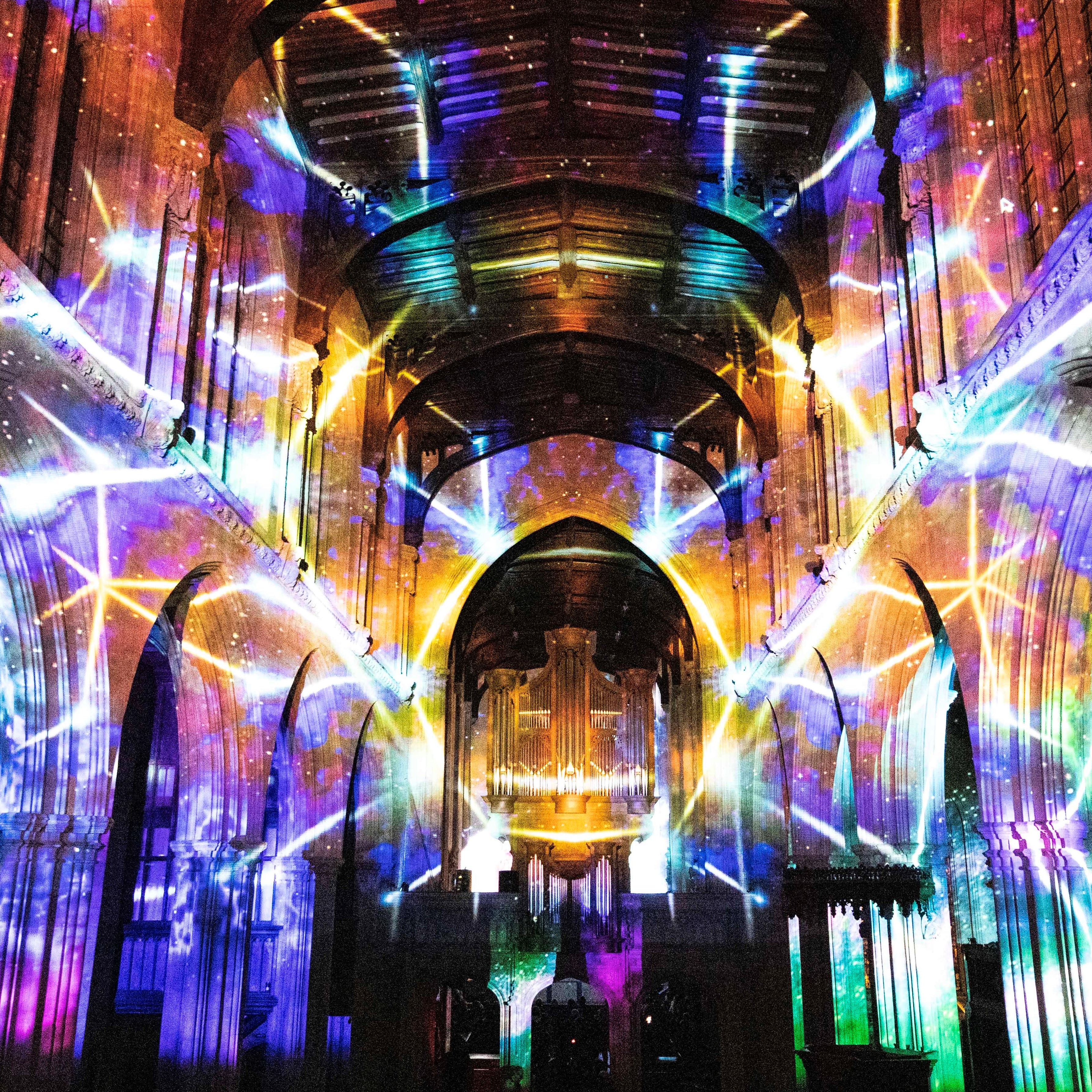 Travel the universe without ever leaving Rochester Cathedral
Published 4 August
Space Voyage is a spectacular internal sound and light show which will transform the inside of the majestic Rochester Cathedral.
The show has been created by award winning artistic collaboration 'Luxmuralis', Peter Walker Sculptor and David Harper Composer.
Space Voyage takes visitors on an immersive journey though light and sound. The visual spectacular allows viewers to go on a journey though space and time and gives visitors the chance to walk amongst the stars.
Sound and light art will be projected onto the stunning architectural features within the Cathedral and visitors are enveloped with bespoke music as they view and experience a journey to the edge of the Universe and back. Visitors will walk though projection art installations, be immersed in the sound and light, and have the chance to explore and contemplate their own personal journeys.
The show will take place on the evenings of the 5, 6 and 7 October. Tickets are now on sale and advance booking is highly recommended.
The experience is suitable for visitors of all ages. Find out more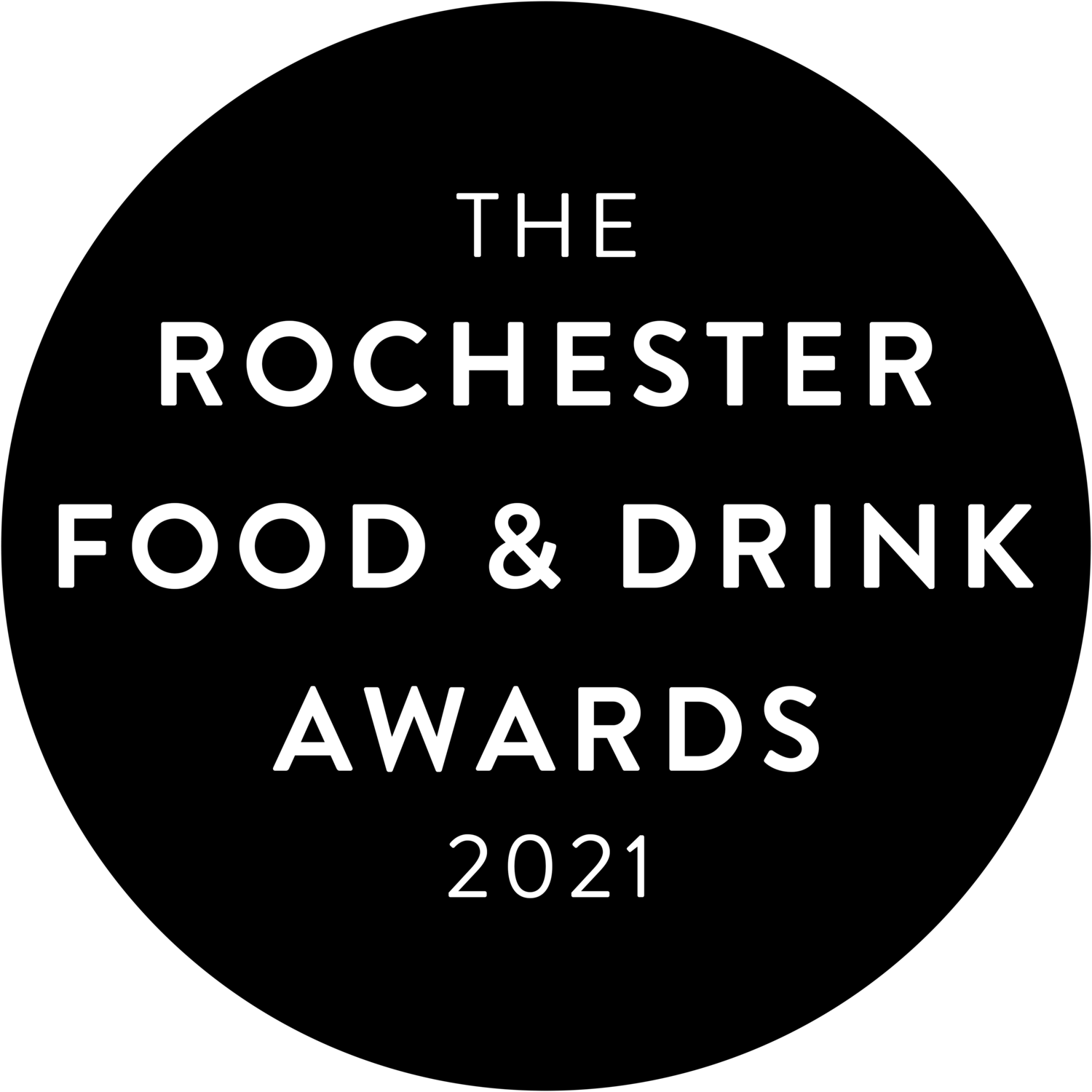 Rochester Food & Drink Awards
Published 2 August 2021
Voting is now open for The Medway Food & Drink Awards in association with Medway Council. The awards celebrate the very best food and drink businesses in a region that has over 1,000 venues, retailers and suppliers all contributing to its rich and varied food scene.
The awards are designed to recognise and celebrate those businesses dedicated to creating great quality tastes and experiences for the residents of Medway and beyond.
Voting opens from Sunday 1st August and closes on Sunday 29th August.
The awards will be held as a digital award ceremony streamed live on Monday 6th September 2021.
Voting takes place via the website: www.medwayfoodanddrinkawards.co.uk