UK City of Culture #Medway2025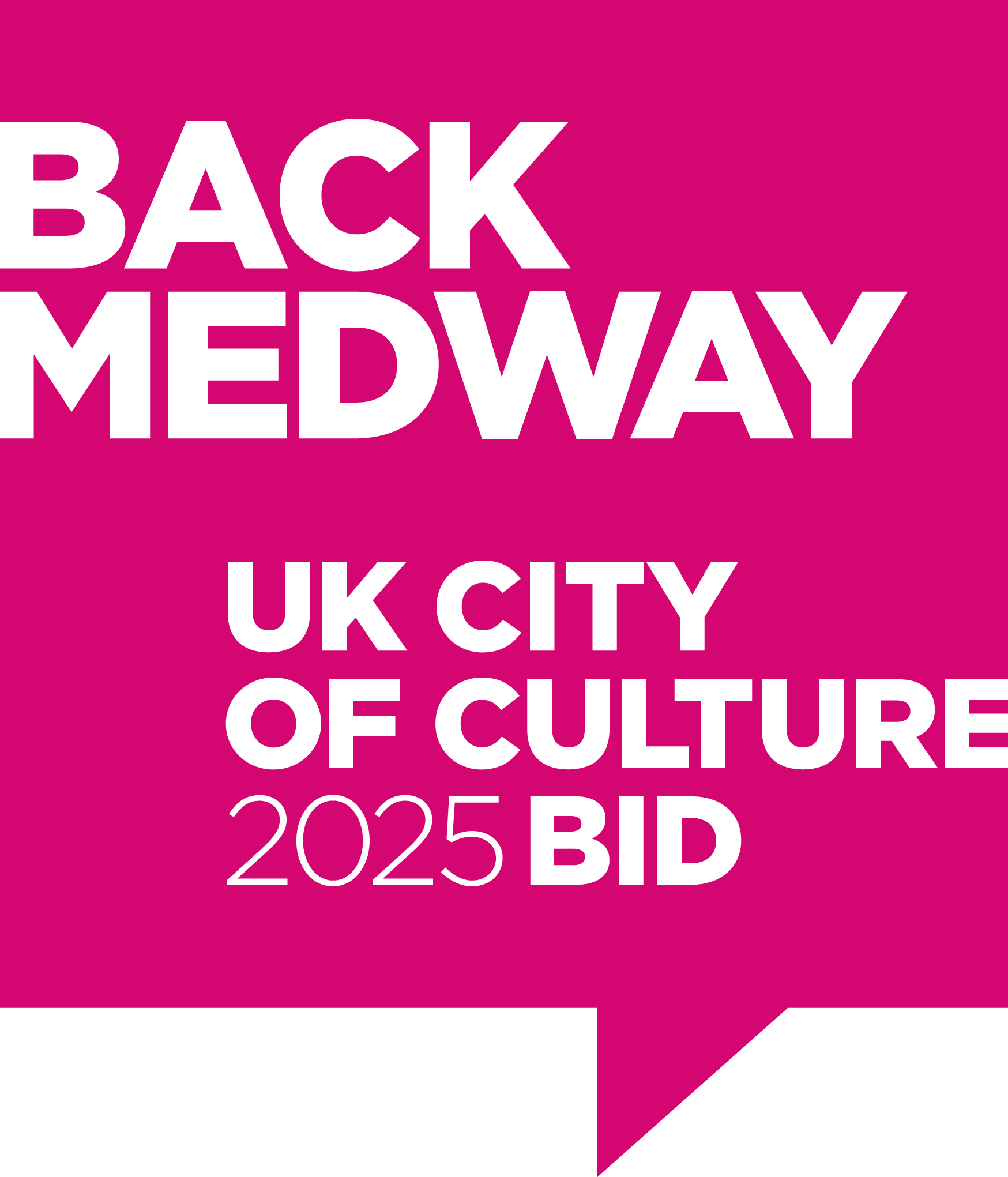 Medway is on an exciting journey bidding to be UK City of Culture in 2025.
This is the year we send in our bid to be UK City of Culture in 2025. 
The bid is being shaped by people across Medway's towns, villages and peninsula.
We invite everyone of all ages and backgrounds to join us and get involved in a year-long cultural programme that will shine a light on Medway's personality and stories.
What is UK City of Culture?
The UK City of Culture competition is run by the UK Government every four years to create a national year-long cultural event focussed on a particular area or city. It is assessed by an independent panel of judges.
Medway is bidding to follow in the footsteps of Derry-Londonderry (2013), Hull (2017) and Coventry (2021) to host the South East's first City of Culture year.
The programme encourages the use of culture and creativity to promote the development of new partnerships, and to encourage ambition, innovation and inspiration in cultural and creative activity to drive regeneration and leave a lasting legacy.
What will the programme look like?   
In 2017, Hull City of Culture delivered more than 2,000 events from Spencer Tunic's naked sculpture to the opening Made in Hull projections that attracted an audience of over 340,000.
Medway's programme will be an innovative year-long series of events. Our venues will be the streets, shopping centres, open spaces, castles, theatres, galleries, museums, rivers, parks, schools and sports stadia across Medway.
How can visitors find out more and support the bid?
Follow the picture links above to find out about the latest cultural events linked to Medway's bid. 
See the latest bid news and opportunities on the Medway 2025 website. 
For background on #Medway2025 and how individuals, attractions and businesses can get involved and share their ideas and stories, visit the bid website.
Please follow the bid on Twitter, Facebook and Instagram at @Medway2025 or connect with the team on LinkedIn. Share news and help spread the word using #Medway2025 across social media.