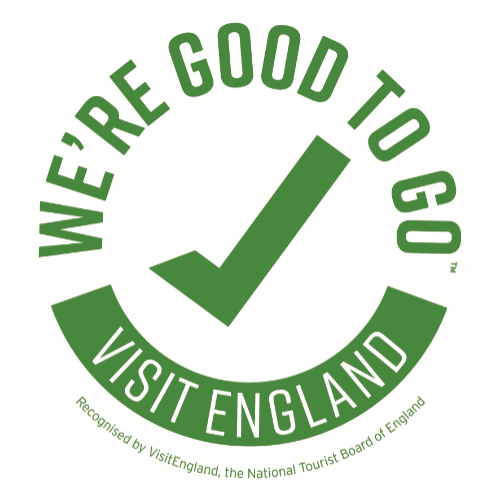 Experience a spiritual moment in Rochester Cathedral and visit a spectacular church that has been celebrating Christian worship since 604AD. The history and heritage of Rochester Cathedral is boasted in its stunning architecture. Its walls hum with the prayer of thousands of years. It is the spiritual home of Rochester and one that shouldn't be missed. Walk through the pages of history in this beautiful building. 
History
Rochester Cathedral is England's second oldest, founded by Bishop Justus. The present building dates back to the work of the French monk Bishop Gundulf in 1083. The glorious Norman architecture of the nave, parts of the crypt, as well as one of the finest Romanesque facades in England.
The Cathedral is blessed with some fine examples of later Gothic styles as well as the magnificent 14th century Chapter Library door. Hidden from view (although it can be viewed by special appointment) is one of the oldest doors in England.
The Cathedral became a major place of pilgrimage in the 13th Century, following the death of William of Perth, a Scottish baker who was murdered nearby. His body was brought to the Cathedral and at his shrine, of which no trace remains, miracles were reported.  Modern pilgrims who journey to the Cathedral still climb the Pilgrim Steps, now worn by the many thousands of medieval pilgrims visiting the shrine, often lighting candles at the William of Perth prayer-station in front of the oratory. Visitors who journey to the Cathedral today are direct descendants of those early pilgrims.
Collections and Exhibitions
The Cathedral collections comprise thousands of features and artefacts from the 8th to the 21st Centuries
After highly skilled renovations, Rochester Cathedral proudly reveals its beautifully refurbished mediaeval crypt housing Rochester's Mystery Book Exhibition: Textus Roffensis is the only existing copy of the first code of English law and was written in Rochester during the early 1120s. It has been described as one of the most important documents in English history and influenced the wording of Magna Carta of 1215.
Discover the Cathedral Library via a magnificent 14th Century door, where an outstanding collection of rare and historic books, manuscripts, photographs and lantern slides, some dating from the 12th Century, is housed. 
Events
The cathedral hosts regular events as well as services open to the public for worship. See the website for details.
The cathedral has a cafe located in the medieval crypt. 
Crypt Photography © olleydesign.co.uk





1 / 5
Opening Times
Open for visitors and worshippers (no pre-booking required)

10am – 4pm Monday – Saturday
1pm – 3pm Sunday

On occasion Rochester Cathedral does close for large events and services. Please check before travelling.
Guide Dogs, Hearing Dogs and Registered Assistance Dogs welcome

Restaurant / Cafe / Tea shop
Address
The Precinct
Rochester
Kent
ME1 1SX
Entry Price
Free. Donations welcome