"Song and Dance" is the sort of boat which most people dream about, but doubt they'll ever get the opportunity to experience. So now, here is your chance.
We provide trips on the rivers Medway, Thames and beyond for groups of up to 10 people. Each trip is by arrangement with you, and will be on our luxury motor yacht, "Song and Dance". Trips can be as short as 1 hour or, up to you....well all day! Prices, as a guide are £175 for the first hour, then £150 each subsequent hour for up to 6 passengers, with extra fees per guest over 6, and if longer trips are requested.
There is no better way to see the Medway area or the bridges and famous riverside buildings of London.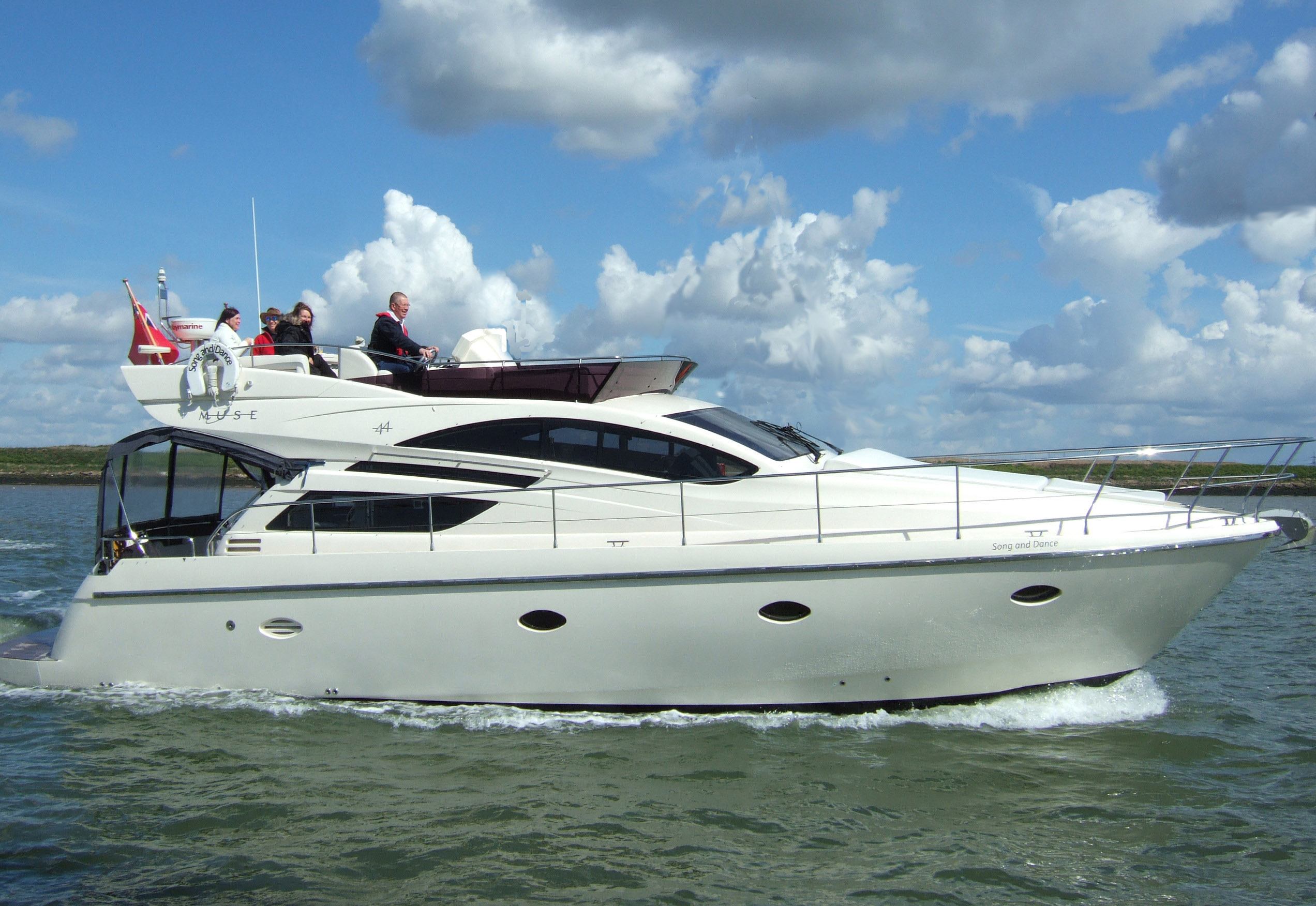 Address
Chatham Maritime Marina
Chatham
ME4 4LP
Entry Price
Adults: Priced according to clients request.
Max visitors per group: 10