Song and Dance is the sort of boat which most people dream about, but doubt they'll ever get the opportunity to experience. So now, here is your chance.
We provide trips on the rivers Medway, Thames and beyond for groups of up to 10 people. Each trip is by arrangement with you, and will be on our luxury motor yacht, Song and Dance. Trips can be as short as 1 hour or, up to you....well all day! 
There is no more peaceful way to spend a warm summer's day than tootling about on the water. We can whisk you away to one of the north Kent Creeks, there to laze, gently chilling at anchor. Or gently meander up the Medway past Rochester and under the M2 bridges . If you are feeling more adventurous, we can get out into the Thames Estuary, or even into central London. We can go looking for seals, or take a trip to see the World War II Forts in the Estuary. The choice really is yours.
We cater for family days out, anniversary celebrations, corporate days, or for no reason other than a treat! Who needs an excuse?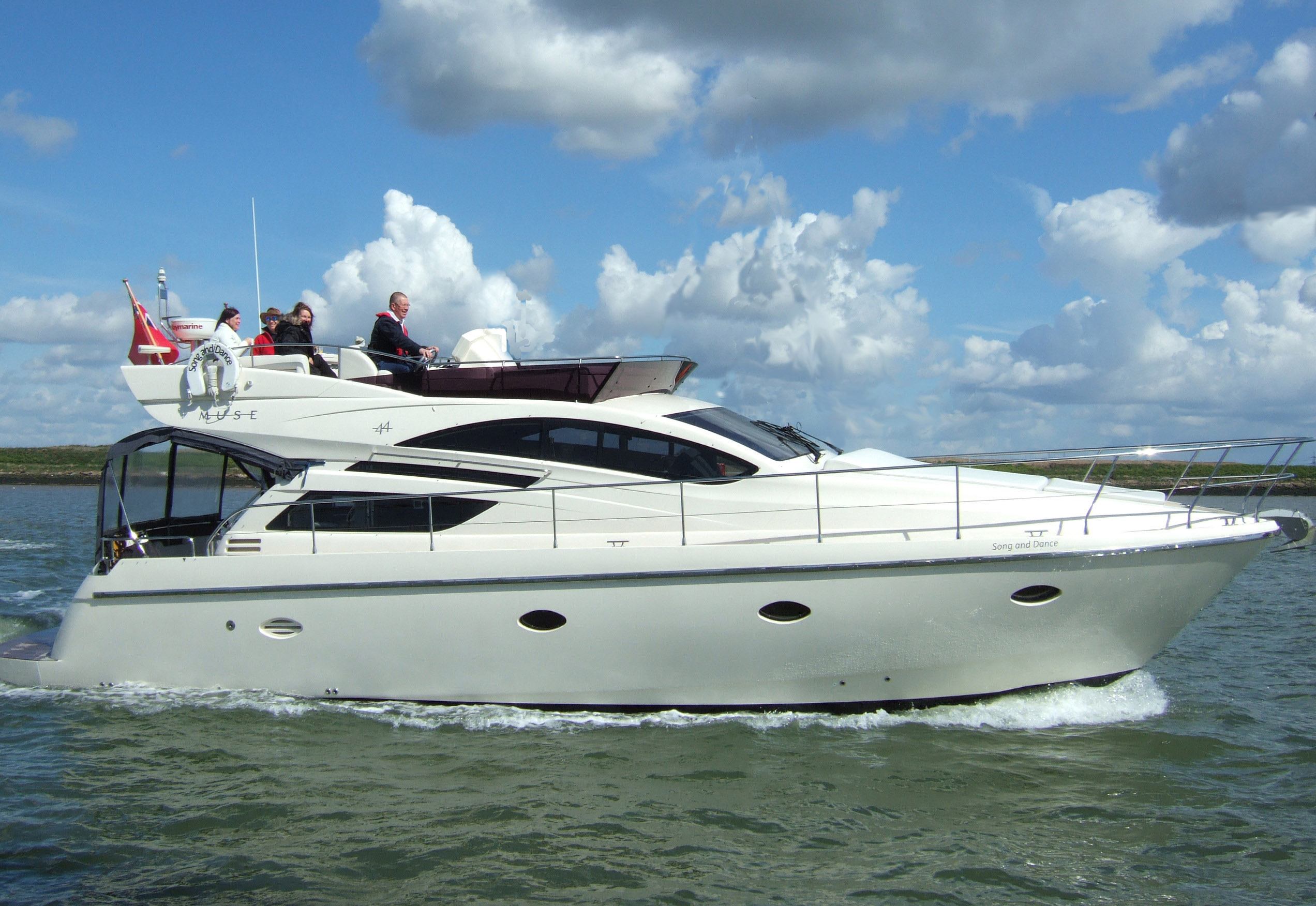 Address
Chatham Maritime Marina
Chatham
ME4 4LP
Entry Price
Adults: Priced according to clients request.
Max visitors per group: 10