Lockdown Walks: The Experience Addict
The Experience Addict is a girl with a passion for writing and experiencing as much as possible. Here, Maisie shares her blogs featuring popular walking routes in Medway. To read more of her blogs, visit the Experience Addict's website. 



1 / 4
Shorne Country Park
Overall, it was a lovely walk. It was so nice to get out and see the autumn/winter scenery and walk along the various routes. If you haven't been there before, I would definitely recommend it!
Shorne Country Park is a great place to go come rain or shine because it is basically all path. There are the odd few bits that are muddy but if you don't fancy taking that route, there are lots more to choose from! We got to the park around 3:45, we found out that the park shuts at 4:30 (probably because that's when it starts getting dark now) so we rushed a little but it was still lovely!
The car park is pretty big and you have to pay for parking. We paid £3.10 and that covered us up until midnight, which we obviously didn't take FULL advantage of. I did think the parking was a little bit expensive as we were only going for a walk, but I didn't mind because it got us out of the house for a while.
Usually, before Covid ruined all things fun, there are lots of different trim-trail/exercise type equipment that are placed around the tracks that you walk on. This is pretty cool because it encourages you to exercise a little while you're on your walk! There is a lovely pond that you can go fishing in and beautiful scenery the whole way round. I was a bit disappointed because the café was shut and I really fancied a nice hot drink but because of the guidelines, I understood why.

1 / 3
Riverside Country Park
If you are looking for a nice, not too busy country park to go for a walk or take the kids too, Riverside should definitely be on your list!
I finally managed to see my friend Amy and go for a walk around Riverside Country Park last Saturday. This is a very well known place in Medway which I'm pretty sure LOTS of people have visited!
There are lots of places to park (four car parks in total I think?) and there is a large cafe, which is only open for takeaway due to the lockdown. There is also a large children's play park which is constantly updated so it's great for kids!
Myself and Amy walked the whole way round and along the river which has some lovely views. I love Riverside because, as we aren't close to the coast, It's a nice place to go to feel like you are by the coast. There are a few different routes you can take but we usually walk along the river and onto the sand.
I liked going here because it wasn't actually too busy. I don't usually mind however, because of coronavirus, I am trying to stay clear of places that are too busy, even if they are outside. Amy and I stayed at Riverside for around an hour and a half. We could've walked further but we decided to turn back because we we're absolutely freezing!
Riverside is great for riding bikes as there is a very long bike trail that runs through the country park and the majority of it is all flat ground. Myself and my friend Faith went on a couple of bike rides there during the first lockdown in the summer and it was lovely as it's not something I tend to do very often.
If you are looking for a nice, not too busy country park to go for a walk or take the kids too, Riverside should de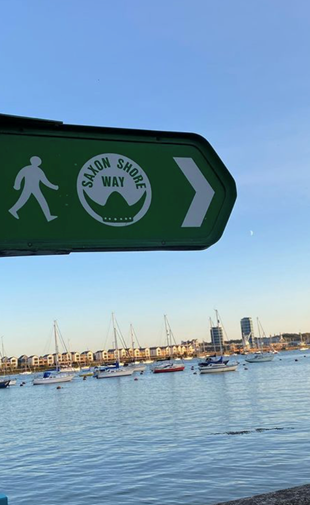 Lockdown Walks: Saxon Shore Way Upnor-Hoo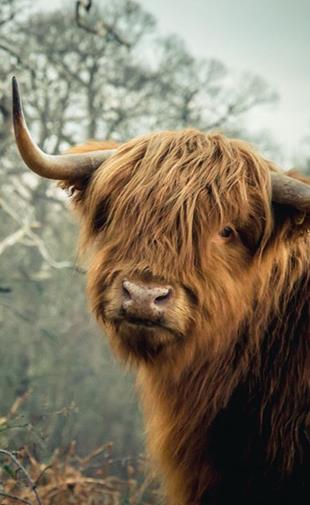 Walkies! A dog lover's guide to Medway